Getting to Know: Lori Fadok
Funds For Learning will highlight an employee every week - allowing them to share a little about themselves and showing you exactly what makes Funds For Learning so awesome.
Getting to Know: Lori Fadok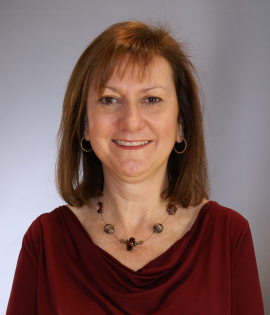 A picture of Lori in our Orlando office as seen from outer space.
Lori is an Applicant Compliance Executive at Funds For Learning. Her favorite days are spent enjoying time with her family, but a day relaxing at the beach is priceless.
Time at FFL: 8 years
Favorite Memory at FFL: After 8 years, there are too many to name just one. My colleagues at FFL are the best, and never cease to amaze me with their creativity.
You are from our Florida office and rumor has it, a pretty big Gators fan. Complete this sentence. I think Tim Tebow is... ...another great quarterback from Florida!
You come and visit the Oklahoma office about twice a year. What is your favorite thing about Oklahoma? I love to visit Oklahoma; I'd have to say my favorite thing about Oklahoma is how friendly the people are in this state, and the Mexican food is really good too.
If your days suddenly lasted 25 hours, what would you want to do with the extra hour? Take a walk on the beach with my husband, every day.
Best advice you could fit inside of a tweet: Pay careful attention to program deadlines and be responsive to USAC requests. Also, file your Form 471 applications early!