Getting to Know: Stephen Sharp
Funds For Learning will highlight an employee every week - allowing them to share a little about themselves and showing you exactly what makes Funds For Learning so awesome.
Getting to Know: Stephen Sharp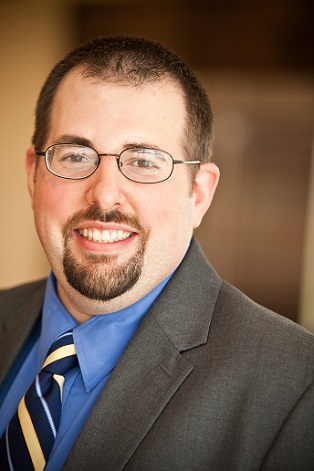 Stephen is a Sr. Compliance Analyst at Funds For Learning. He enjoys spending time with this family, including camping, fishing, and just enjoying the outdoors together, whenever possible. The most recent addition to his family is his daughter Kaydence, of three weeks.
Time at FFL: I started in 2006 and just celebrated 6 Years.
Favorite Memory at FFL: I would have to say that it would be a combination of several office pranks, from using foil, post-its, Cheerios, and various other items as office decorations, to convincing co-workers that TPS reports do exist and "why haven't they completed them, with the proper cover sheets." Post Filing Window office bowling, with energy drink cans and a stress ball, has to be at the top of the list as well.
You have won a pet monkey at a fair, but this isn't just any old monkey. It can do one trick for you whenever you want from getting a pop out of the fridge to washing your hair. What would be the trick? I would probably have him fetch energy drinks for me, mainly during the filing window.
If you were a super hero what would your special power be and why? This is a tough question, since most super heroes have multiple powers. If I had to choose one super power it would have to be invulnerability. There are too many reasons to get into as to why, and not enough space to list them all here.
There seems to be an ongoing debate on whether schools should continue to teach cursive. What is your opinion? In my opinion, cursive should continue to be taught, along with typing skills. The need for writing skills will likely always exist, whether it be with pen and paper, or with a stylus and iPad.
Best E-rate advice you could fit inside of a tweet: Organization and documentation. Spend the time up front, with keeping good records and saving any and all documentation that you think may be relevant, in an organized fashion, and it will save much time and many headaches throughout the process and in the future.