Getting to Know: Eric Jester
Funds For Learning will highlight an employee every week - allowing them to share a little about themselves and showing you exactly what makes Funds For Learning so awesome.
Getting to Know: Eric Jester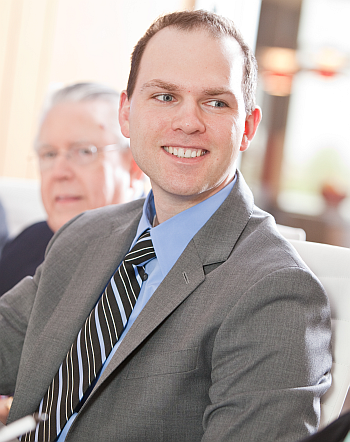 Eric is a compliance analyst at Funds For Learning. He is an avid sports fan, dog owner, and music enthusiast.
Time at FFL: Since 2010.
Favorite Memory at FFL: Co-starring in the Specialist's Training video. I feel like a sequel is on the horizon. Prepare for my directing debut, Fall 2012.
You've just been hired to a promotions position at major cereal company. What would you put in a new breakfast cereal box as a gimmick? Well hopefully in this situation I would get hired by Kellogg and be assigned to Raisin Bran. I feel like the cereal eating demographic is ready for the next step in the bran flakes and raisins combination. Food costs have been rising, yet we are getting the same old two scoops of raisins. I think the people are ready; It's time for three scoops of raisins in every box. They may say I'm crazy, but it's time to think outside the (cereal) box, and give the people what they want.
If you had to choose between losing your smartphone or cable for a year, which would you choose? Losing cable definitely. You can watch TV on your phone now, and my phone bill is much cheaper than my cable bill.
You're an Oakland A's fan so I presume you enjoyed the movie Moneyball. Can you describe your thoughts on Moneyball in exactly 20 words (one for each of their record setting consecutive wins)? Well done. Good job of expressing the appropriate mood felt by fans. Fun and frustrating at the same time. Twenty.
Best Advice You Could Fit Inside of a Tweet: Be open to new ideas. Don't be captive to a certain point of view that you never question it. Also, there's no crying in baseball.