Getting to Know: JulieAnn Robison
Funds For Learning will highlight an employee every week - allowing them to share a little about themselves and showing you exactly what makes Funds For Learning so awesome.
Getting to Know: JulieAnn Robison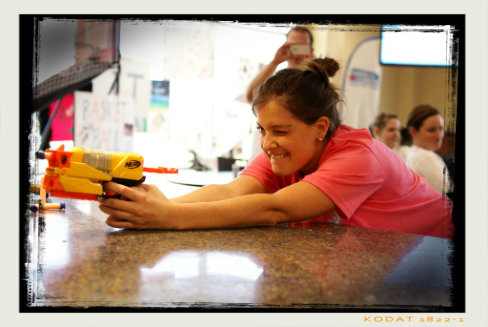 ​​​​​​​
JulieAnn is a compliance associate at Funds For Learning. She is a recent graduate from Oklahoma State University, enjoys spending time with her family, and going up to Stillwater for football games.
Time at FFL: Since 2012
Favorite Memory at FFL: My favorite memory, so far, at FFL is when we had the rowing competition in the FFL Olympics. I don't think I have ever been that scared.
You must try out for American Idol. What song do you sing? I would probably sing "Girls Just Want to Have Fun" because its true!
Yo Dog, the American Idol judges dig your tune but they would like to hear you sing with a partner. Which FFL co-worker would you make sing with you and why? I would make Laura be my partner. Neither of us like to sing, so instead of singing we would make up our own rap and probably just end up laughing the whole time and making fun of ourselves.
List your favorite:
Movie: – Sweet Home Alabama
Song: – Any Taylor Swift Song
TV Show: – Law and Order SVU
Book: – Judge & Jury by James Patterson
Website: – Facebook
Best Advice You Could Fit Inside of a Tweet: "Most importantly keep smiling, because life is a beautiful thing and there's so much to smile about."