Getting to Know: John Harrington
Funds For Learning will highlight an employee every week - allowing them to share a little about themselves and showing you exactly what makes Funds For Learning so awesome.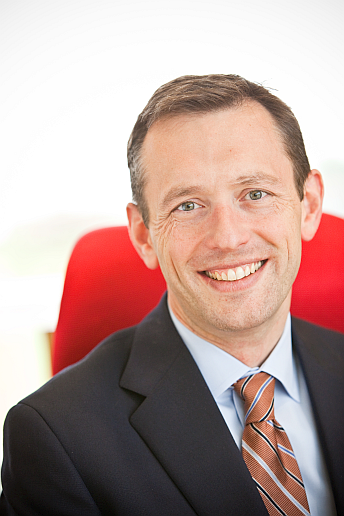 John is the CEO of Funds For Learning. He likes to create Excel spreadsheets and is much better at checking his e-mail than his voicemail.
Time at FFL: Since 1997
Favorite Memory at FFL: It's yet to be written. I am privileged to work with wonderful people (fellow FFLers as well as FFL clients) and the work we do is helping impact students and communities. This all may sound cliché, but I'm okay with that. I can't wait to see what tomorrow has in store for FFL. That's my favorite memory – knowing the promise of tomorrow.
The FFL GuideMarks are an important aspect of the FFL culture. What led you to create this defining list of attributes? Several of us were at a leadership retreat and we began brainstorming the characteristics of the FFL team. We immediately recognized what the common thread wasn't. It wasn't experience, training, or background. (We have attorneys, MBAs, technology professionals, non-degreed professionals, and so on.) It didn't seem to make a difference whether or not someone had a degree, or what their work history was. So we pushed further and asked ourselves if there were underlying core traits among this awesome staff of people? That is when we started to uncover the truths of the FFL GuideMarks.
In a past GuideMark entry you show an interest in aeronautics. That's a far cry from E-rate. What sparked this interest? Airplanes interest me for three reasons: #1 – I believe that exposure to different cultures is vital. Airplanes make getting to those other cultures much easier. #2 – Sitting by the ocean is therapeutic for me . Because I live in Oklahoma, an airplane is about the only way I can get to the ocean. #3 – I have a degree in engineering which means I find the physics of aeronautics fascinating!
If you could email one sentence to your 30 year old self, what would it be? Watch out today, there are "Over the Hill" messages all over your office and your mom gave the FFL staff embarrassing pictures of you from your childhood.
You have a pretty extensive selection of business related books in your office. Is there an author(s) that you feel consistently provide solid material? I advise against having a favorite author when it comes to professional development. Fresh perspective is vital. If I pick a favorite author, I may fall into an echo chamber trap: hearing what I want to hear and simply reinforcing my preconceived notions, whether or not they are accurate. Rule of thumb: read 6 books by different authors before heading back to a "favorite author".
Best E-rate Advice You Could Fit Inside of a Tweet: Hire Funds For Learning to help.