Pace of Form 470 Filings Still Lagging
As of January 22, 2016, applicants had posted 14,269 Forms 470 for Funding Year 2016, continuing the trend of slow postings. By this week in 2015, applicants had posted over 21,000 470s, and in Funding Year 2013, over 26,000 470s had been posted by this time.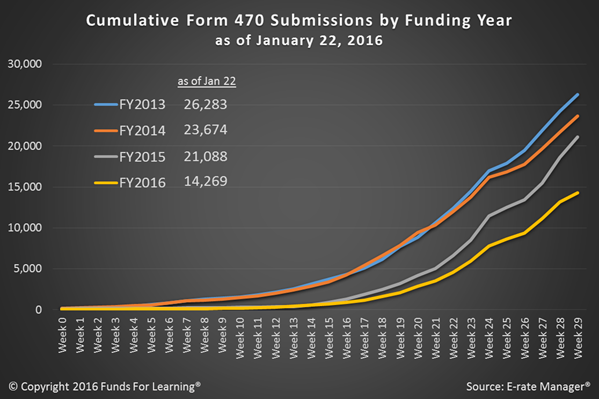 Voice service continues to be the most requested service, with approximately 70% of posted Forms (9,844) requesting bids for either landline or cellular voice service.