Meet the Guides: Peter Kaplan
At Funds for Learning, we highly value our team members, your guides! This week, let us introduce you to Peter Kaplan, Client Solutions, Executive. Peter has been a part of the FFL team for 14 and a half years.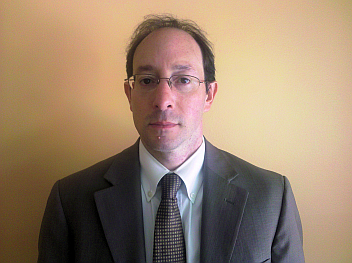 What are three words to describe you?
Happy, Genuine, Silly
What are your favorite things to do outside work?
Spend quiet time with the family and take my kids to their extracurricular activities
What is your current favorite TV show and why?
Seinfeld, the show is still relevant today and I love how they make fun of the normal things that happen everyday, such as waiting for your name to be called at a restaurant as you have reservations to a car rental company not having the car you reserved
If you could only eat one thing for the rest of your life what would it be and why (calories don't count in this scenario)?
Pizza, just love it!
How long have you worked here at FFL?
141/2 wonderful years
What is your favorite E-rate filing window memory?
My favorite filing window memory was my first window, having to file on behalf of a multi-state consortium, praying that everything will turn out fine, and then having the satisfaction of seeing the consortium using the E-rate funds to get their students connected to high speed Internet connections.
What aspect of your role do you enjoy the most?
I enjoy talking to E-rate stakeholders and understanding that there is a real positive impact to what we do here at Funds For Learning.
How have you seen one or more of the Funds For Learning GuideMarks displayed during your time at FFL?
While there are many benefits to E-rate 2.0, school administrators and the service provider community has many legitimate concerns about the implementation. In the midst of all the chaos, Funds For Learning remains steady and reliable in terms of providing outstanding services to our clients and other resources to the stakeholder community at large.
Reliability
Performing well in a consistent manner over a long period of time
Yielding dependable and predictable outcomes again and again
Contributing to the team on a consistent and trusted basis
If you could pick one theme for Funds For Learning to turn into a book about the company, what would it be?
The theme for a book is that the founders of Funds For Learning saw that there would be a tremendous need for E-rate stakeholders to have a helping hand with this new program when Congress included expanding schools and libraries in the Universal Service Fund program and nearly 20 years later, the need is greater than ever!