Form 470s on Fastest Pace in 4 Years
As of September 14, schools and libraries have posted 284 E-rate competitive bid requests for E-rate funding year 2018. This is the most Form 470s submitted by mid-September since the Modernization of the E-rate program in 2014.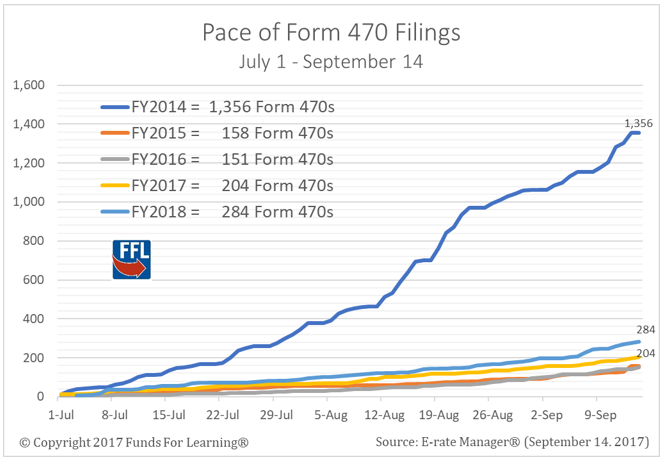 Submitted via the FCC Form 470, requests for competitive bids play a central role in the E-rate funding process. Since July 1, 40% more Form 470s have submitted this year than last year. A total of 260 different applicants have submitted Form 470s this season. It is anticipated that more than 30,000 of these requests for proposals will be filed by next spring when the Form 471 filing window closes.