FY2018 Forms 470 Outpace 2017
As of January 12, 2018, applicants have filed approximately 300 more Forms 470 than at the same time last year.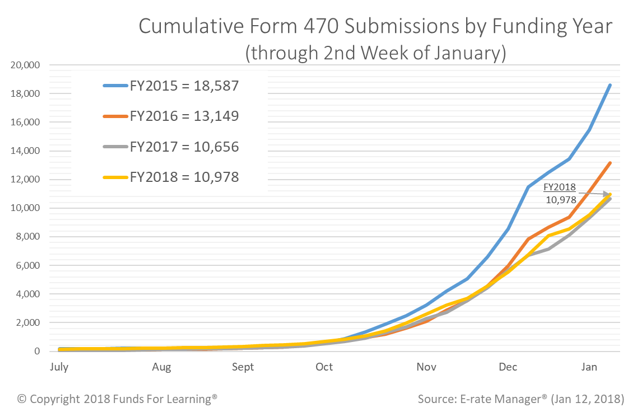 The increased pace of filings may be partially explained by the announcement of a much earlier E-rate application window than in the past two Funding Years. For Funding Year 2018, the Form 470 "deadline" (the last date a Form 470 can be filed while still allowing the required 28 days for bidding) is February 22, compared to April 13 in Funding Year 2017. Applicants are encouraged to begin procurement as soon as possible to allow adequate time to prepare and file Form 471 applications.