Funds For Learning Welcomes Jonathan Wilson
We are excited to announce that Jonathan Wilson has joined our Funds For Learning team. Jonathan comes to Funds For Learning with a background in data analysis and has experience in oil and gas industry. He is a graduate of the John Brown University, Siloam Springs, AR and has a Bachelor of Arts degree. Here is a getting to know Jonathan Wilson: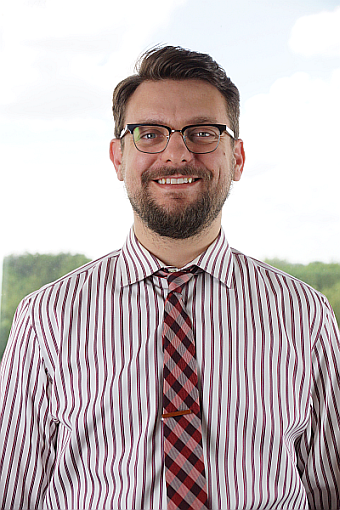 Best advice you could fit inside of a tweet:
#donttweet

Finish this sentence. My co-workers would be surprised to know that I….
was a bee keeper

Who is your favorite artist (e.g., musician, painter, poet, writer) and why?
Dawes (band) – their songwriting is pretty fantastic and I have a soft spot for folk-meets-70's AM pop music

Put your iPod on shuffle. What are the first four songs that play?
1) Pretty Pimpin by Kurt Vile 2) Jenny of the Roses by Hiss Golden Messenger 3) Feel Like Makin' Love by D'Angelo 4) Yvette by Jason Isbell

If you were a Disney character, which would you be and why?
Since Disney owns Marvel now, I'd be Thor. Ruggedly good looking & controls lightning.