Happy Anniversary, Peter Kaplan!
Funds For Learning is recognizing our E-rate Guides on their anniversary, giving them the opportunity to reflect on the past year and knowledge of the industry.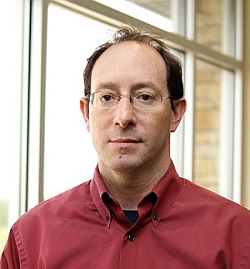 Peter Kaplan's anniversary with Funds For Learning is May 7.
Congratulations on your 17th anniversary with Funds For Learning. The E-rate program was very much still in its infancy when you started, would have guessed 17 years ago that the program would still, for the most part, follow the same original goals in the same general way?
E-rate stakeholders celebrated the program's 20th
anniversary
earlier this year and the program certainly has delivered the means for K-12 schools and public libraries to afford high speed broadband access to help close the digital divide. I recently celebrated my 17th year at Funds For Learning which is a national E-rate compliance firm that helps guides schools, libraries and technology companies through the complex rules and regulations.
I do believe that structurally, the E-rate program makes sense with the process of applying, receiving commitments and ultimately disbursements, but since the first year schools and libraries applied for E-rate funds in 1998, there have been 7 FCC major reforms which are called
Reports & Orders
. That means that school administrators that are already overworked had to learn new E-rate rules every two or three years which is a major hurdle for E-rate success. Service providers who participate in the E-rate program have similar compliance issues that they need to follow and have challenges in learning the new rules every few years as well.
Looking back over your time with the program, what were some of the program changes that stand out?
However, looking back at how E-rate regulations evolve, some of the hardest challenges I believe stakeholders have in keeping up with compliance issues have been the FCC making new policy decisions through appeal precedent. School officials or corporate executives, forgive my word choice, do not have the bandwidth to regularly go to the FCC or USAC website to see if any new program changes have been made due to an appeal decision and nor should they be expected to. In many cases, USAC has provided shifting policy guidance that changes not only year to year, but often times within the same funding year. How applicants are to apply for basic maintenance services is an example of the shifting standards when the Sixth Report & Order was released in 2010 and the applicants are struggling with fiber guidance from USAC and the FCC based on the 7th Report & Order that was released in 2014.

How were you (or Funds For Learning) able to help stakeholders through these seasons of change?
I often get asked from applicants and service providers alike, how can I possibly keep up with E-rate programmatic changes so we can stay in compliance with the regulations? Each week, Funds For Learning provides news and analysis on our website with any changes that have occurred or highlight areas that stakeholders should understand. I would recommend any E-rate stakeholder should regularly go to
www.fundsforlearning.com
or sign up for our weekly newsletter in order to keep informed when new guidance is released or the FCC has new policy based on an appeal precedent.
I am also very proud that Funds For Learning has responded to every FCC Public Notice tied to E-rate improvements since 1998 and Funds For Learning's objective was always to help the FCC make the rules easier for applicants and service providers to participate in the E-rate program. In fact, Funds For Learning has been proactive in seeking clarification from the FCC on various USAC decisions. An example of how Funds For Learning has provided a valuable service to E-rate stakeholders happened in 2010. USAC had recommended to the FCC that no school below 81% should receive any priority two E-rate support for that funding year. Funds For Learning conducted our own analysis of the E-rate data and asked the FCC not to support that recommendation. The FCC
agreed
with Funds For Learning and ultimately thousands of more school districts received the critical priority two support totaling in the hundreds of millions of dollars and that FCC decision is known as the FCC Funds For Learning Order.
Where do you see the next areas of change in the E-rate program?
To date, the E-rate program has provided $37 billion to school districts to for eligible infrastructure projects and Internet access to support their education objections. My wish going forward is for E-rate policy makers to consider how these constant changes to the E-rate program provide real challenges and hurdles for program participants and to how to better communicate policy changes to the program beneficiaries.

What advice would you have for any stakeholders that would need to navigate this change?
Funds For Learning has resources to assist school districts, public libraries and technology companies and I would be happy to talk with any stakeholder that wishes to learn about the many ways Funds For Learning can help alleviate their stress tied to their participation in this critical federal program. Please email me at
pkaplan@fundsforlearning.com
if you would like to have this discussion.