Funds For Learning Welcomes Chisom Akagha
We are excited to announce that Chisom Akagha has joined our Funds For Learning team. Chisom comes to Funds For Learning with a background in real estate /land ownership data management, and as a software support analyst. He is a graduate of the University of Texas, Dallas, TX and has a Bachelor of Arts degree. Here is a getting to know Chisom Akagha:
Best advice you could fit inside of a tweet: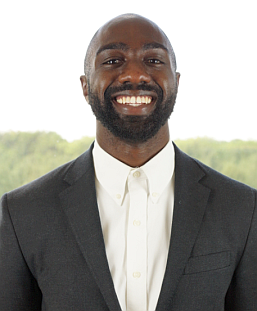 Always look for opportunities for personal and professional growth. Never be complacent.
Who is your favorite artist (e.g., musician, painter, poet, writer) and why?
Duke Ellington. I like Jazz!

If your day suddenly lasted 25 hours, what would you do with the extra time?
I would spend the extra hour learning something new such as French or the piano.

Put your iPod on shuffle. What are the first four songs that play?
Have Love Will Travel – The Black Keys
Acknowledgement – John Coltrane
The Single Petal of a Rose – Duke Ellington
Do It Again – Elevation Worship
Describe a word beginning with the first letter of your name that sums you up.
Commitment. It is one of the FFL GuideMarks and I am someone who honors responsibilities and maintains a positive attitude even when it requires sacrifice.