Meet the Guides: Lori Fadok
Funds For Learning is recognizing our E-rate Guides on their anniversary, giving them the opportunity to reflect on the past year and knowledge of the industry. This week, let us introduce you to Lori Fadok, a Senior Compliance Analyst.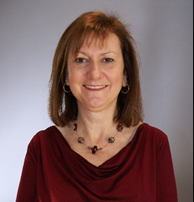 Lori Fadok's anniversary with Funds For Learning is August 16.
Congratulations on your 14th anniversary at Funds For Learning. What were some of the most memorable changes to the E-rate program during your tenure?
The one that stands out the most is the introduction of the EPC system to 'simplify' the application process.
How did you see FFL help stakeholder navigate this change?
Funds For Learning was able to help guide our clients establish accounts in the EPC system, and ongoing account administrator changes. Funds For Learning is able to access information in EPC and help limit applicants exposure to the EPC system which can be difficult to navigate, and sometimes frustrating.
What, if anything, are you surprised hasn't changed in your 14 years?
The skill/knowledge level of the various reviewers at the SLD that rare responsible for reviewing applications, forms, invoices, etc. In many cases, the applicants have more E-rate knowledgeable about the program rules, than the reviewers that are processing the information. Many are very new, with minimal E-rate experience, and are making determinations that will/can financially impact the applicant.

If you could make any change to the program, what would it be?
I'd like to see the Category 2 budgets be calculated by District, or library system, allowing applicants the freedom to make E-rate funding decisions based on the applicants technology needs, not by students counts at a particular site.

What advice would you give to someone that is just starting to work in E-rate for their school or library?
Collect information that's required on the form from the source/keeper of the information (NSLP for example) and document every step in the process, from the procurement to the reimbursements. You can never have too much documentation. The E-rate program is revolving door, just when you think you've got it figured out, it changes.