E-rate supports 51 million students
98% of public school sites rely on the E-rate program to deliver high speed Internet. Combined with private school utilization, E-rate discounts support just short of 51 million students. Furthermore, 70% of all public libraries are connect to the Internet with support from E-rate discounts.

It is hard to describe the impact of the E-rate program. But one thing is true: access to highspeed Internet is crucial in today's world, and our schools and libraries are no exception. The E-rate is the source for connecting our students and library patrons to the future.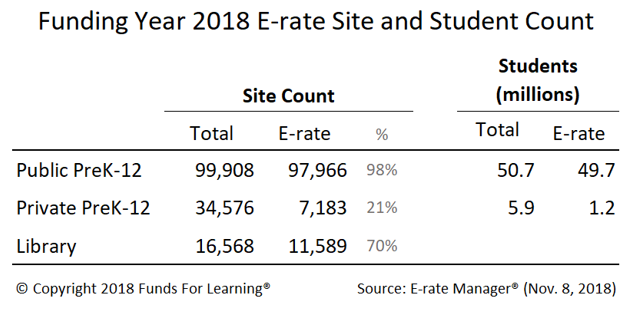 Site and enrollment sources: