Meet the Guides: Carol Elkouri
At Funds For Learning, we highly value our team members, your guides! This week, let us introduce you to Carol Elkouri, Executive Assistant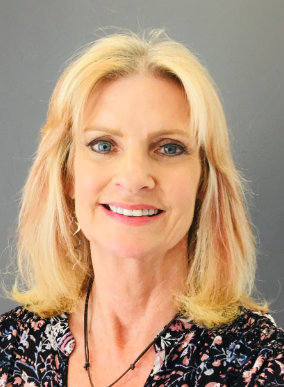 Best advice you could fit inside of a tweet:
Good communication is the key to all relationships, whether business or personal.
Finish this sentence. My co-workers would be surprised to know that I…
Have played the piano since I was 11 years old. I was invited to perform in a concert with the OKC Symphony Orchestra when I was in high school, but I turned it down. Stupid decision!!! Unfortunately, now I'm not nearly as good as I used to be!

Would you rather be an unknown Broadway actor or a famous professional badminton star? Why?
A badminton star. If you're so good at a sport that you can become a famous professional, you must like it a lot. And, as a professional star, you would make a lot of money doing what you love. An unknown Broadway actor may also enjoy what he's doing, but if he's unknown, he's probably not successful enough to make a good living at it.

You won a free vacation – do you go to the mountains or the beach? Why?
I love the mountains, but I love the beach too, so why not both? I'd go to the mountains for a skiing trip and then fly to an adult only, all-inclusive resort in the Caribbean to take in the ocean and the warm sea breezes for the rest of the vacation.

If you were given the opportunity for free skydiving lessons would you take them? Why or why not?
No. I think it would be a great adventure and I'd be tempted, but when it got right down to it, someone would probably have to push me off that plane!