85% of Applicants, $1 Billion Committed
For the third Funding Year in a row, USAC has issued at or over $1B in commitments before the first day of the Funding Year. As of the last full week of June 2020, approximately 85% of applicants have received at least one funding commitment: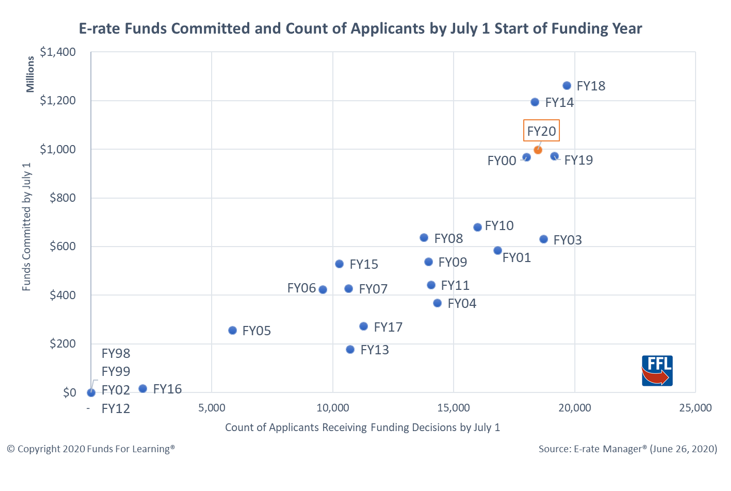 Taken together, it is clear that USAC has made significant improvements in funding commitment pace over the past three Funding Years. We are hopeful that this consistency will continue well into the future so that applicants can rely on timely funding decisions for critical connectivity and infrastructure services.