In the FCC's Seventh Report and Order, the Commission established a new exemption to the E-rate program's long-standing requirement that all services be bid via FCC Form 470. In cases where "commercially available" business-class broadband Internet services are available for $3,600 or less, applicants may purchase these services without filing an FCC Form 470 for the service. In Funding Year 2015, 220 applicants took advantage of the new exemption.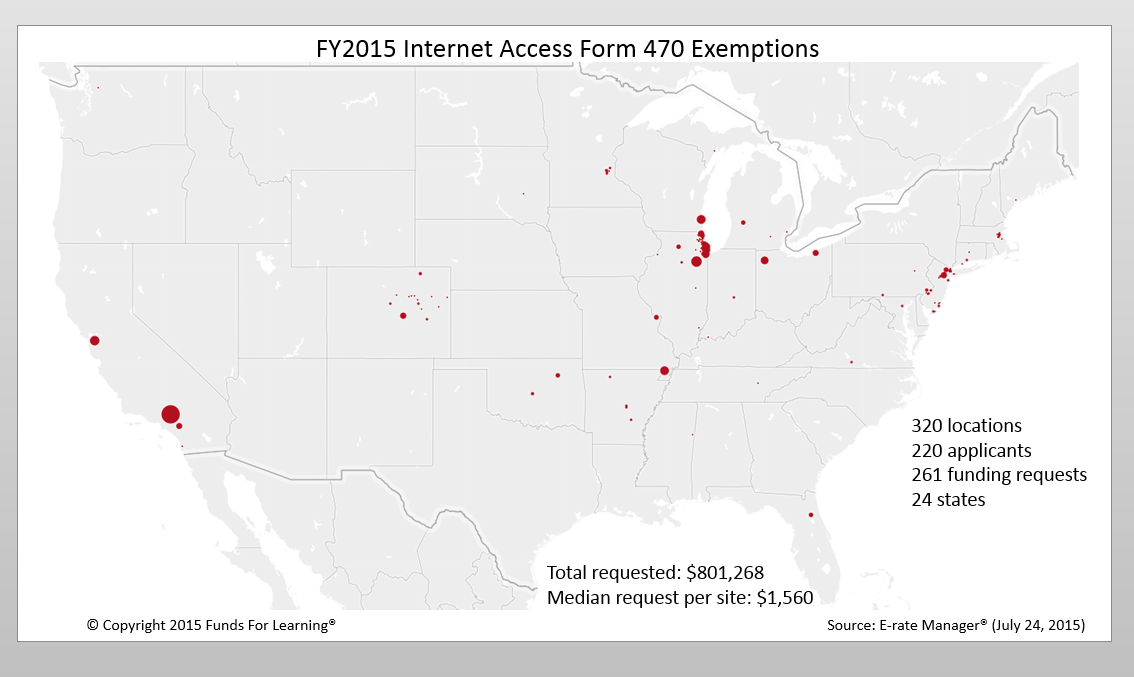 Fast Facts
In FY2015, 261 funding requests (FRNs) were filed by applicants who referenced the competitive bidding exemption for Internet access services.

Of these funding requests, only 219 of the FRNs referenced a pre-discount annual cost of $3,600 or below.

The average number of students served per FRN at instructional sites was 198.

The median pre-discount amount per site was $2,807 per year.

The median discount requested per site was $1,560 per year.