zzzzzzzzzzzzz…
[phone rings]
zzzzzz *snort* "Who… -what? I'm here! E-rate, right? Of course, I'll get on it right away!"
Whew, that was a close one. See, we're all suffering from the post-Thanksgiving dinner sleepies, and for good reason: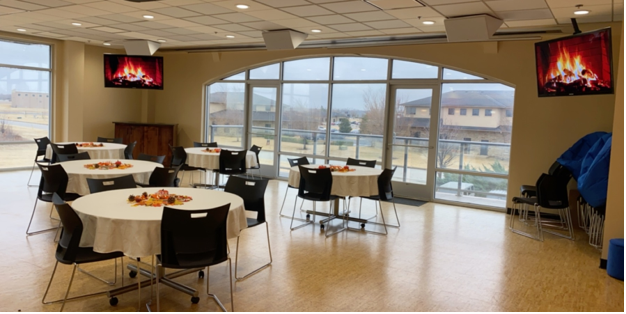 As it turns out, our Guides' talents extend well beyond E-rate – what a spread! Our annual Thanksgiving potluck was today, and we turned it up to eleven.
But it's not all turkey and green bean casserole. In today's Very Special Episode™ of the Funds For Learning Podcast, we all share a bit about what makes us grateful this Thanksgiving.
Take a listen
Now, for those of you questioning Sean's love of tongs, I submit to you Exhibit A: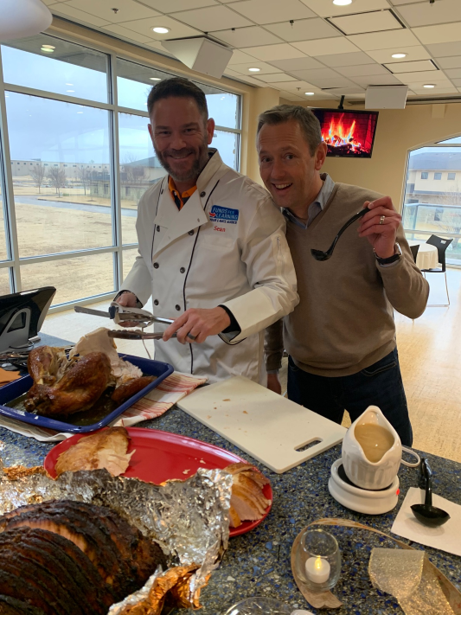 Now that's a man who knows his tongs. And also John.
And he's right about the quantity too. Behold, the Tong Drawer: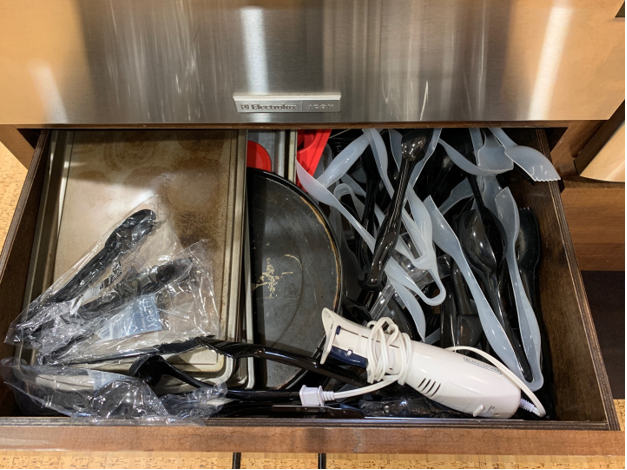 Honestly, we have no idea. Sean may be hoarding them.
In all seriousness, on behalf of the entire team at Funds For Learning we would like to wish you and yours a safe and warm Thanksgiving. We are deeply grateful for the opportunity to impact the lives of students and library patrons across the country, as well as the relationships we have fostered among E-rate stakeholders of all stripes.
Take some time off next week for a slice of pie and a post-pie nap, because when we get back to work things are going to start moving quickly! We won't be sending a regular newsletter next Friday, but we are closely monitoring the
FCC's Category Two
reform and will be sending E-rate Alerts as soon as new rules are announced (day or night, pumpkin or pecan.)
Happy Thanksgiving!