Ah, change. An aspect of life that is inescapable, yet the cause of so much loathing, anxiety, and… advice. I think there are probably more pithy Internet graphics with one-liners about dealing with change than there are actual changes that take place in the world on any given day. You know what I'm talking about: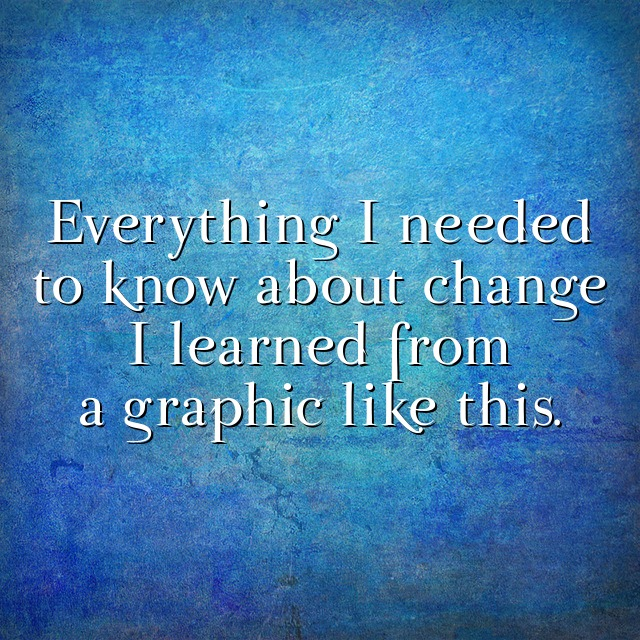 So it would seem that we're all dealing with a lot of change, or at least we're talking about dealing with change quite a bit. And unless you've been hiding under a rock for the past year or so, you know that the E-rate program has seen its fair share of change recently. (Side note – if you have such a rock, I would be interested in leasing it from you in a time-share arrangement. We'll be in touch.) But really, what concrete, measurable steps are we taking toward dealing with changes to the E-rate program?
This week, I got a refreshingly clear answer. In a call with representatives from the program administration, we learned more about the Federal Communications Commission's active – and genuine – outreach efforts to schools and libraries in light of the new rules and opportunities surrounding the buildout of broadband connectivity to our country's schools and libraries. It is clear that the FCC wants the modernized E-rate program to be successful, and they are dedicated to providing all of the help they can, starting immediately.
We love it. After all, one of our core values (we call them GuideMarks) is Proactive. We'd describe it in a pithy graphic this way:
Foreseeing and intervening in anticipation of future needs or changes

Initiating and preparing beforehand rather than reacting afterwards

Taking steps ahead of time based on training, knowledge and experience
In a program with many aspects that tend to be reactive, the FCC's strong, proactive outreach efforts are commendable. If your school or library is considering taking advantage of the new opportunities E-rate can afford (such as self-constructed fiber networks or support for dark fiber special construction projects), we would encourage you to tune in. You can find the FCC presenting at a number of events nationwide, and we will be hosting a special learning event via our EdWeb community in September (more details to come.) If you would like more information, don't hesitate to drop us a line and we will be happy to help out.
Change may be hard and scary, but with proactiveness (and lovely Internet graphics) we just might make it through to the other side.