The E-rate program has been undergoing major changes. There are revised regulations, updates to the eligibility guidelines, new forms, and an entirely different process using EPC. In the midst of all this reform, stakeholders are working hard to be successful.
As applicants are in the process of finishing their FY2016 RFPs and funding requests, I wanted to share some positive news that largely has gone unnoticed. As of today, $3.14 billion has been committed for FY 2015. This is the most E-rate support that has ever been awarded in a single year, and there is still $370 million pending that could still be funded.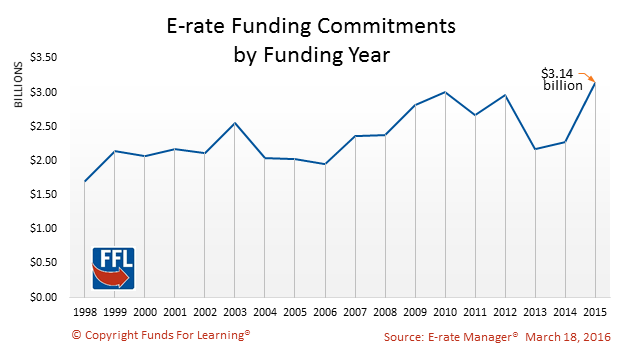 I want to thank the FCC for having the courage to update the E-rate program and I appreciate USAC's hard work in implementing the new regulations. It is also important to acknowledge all the hard work from the education and vendor community who have bought into E-rate 2.0 and continue to participate in this critical federal program. While it is easy to get frustrated with the new process at times, let's all focus on the end result that E-rate 2.0 is enabling our nation's schools and libraries to build the necessary infrastructure for today's 21st Century society.