The total count of Form 471s submitted by schools and school districts in 2016 is 6.1% lower than in 2015. The filing window closed at 11:59pm ET on May 26, 2016. At the deadline, 38,711 Form 471 applications had been submitted and certified "in-window" by schools. In comparison, in FY2015, there were 41,231 applications certified "in-window".
School applicants who have not yet completed their Form 471 application(s) are encouraged to go ahead and file their form immediately and to request a waiver of the filing deadline. Libraries and consortia have until July 21, 2016, to submit their FY2016 funding requests.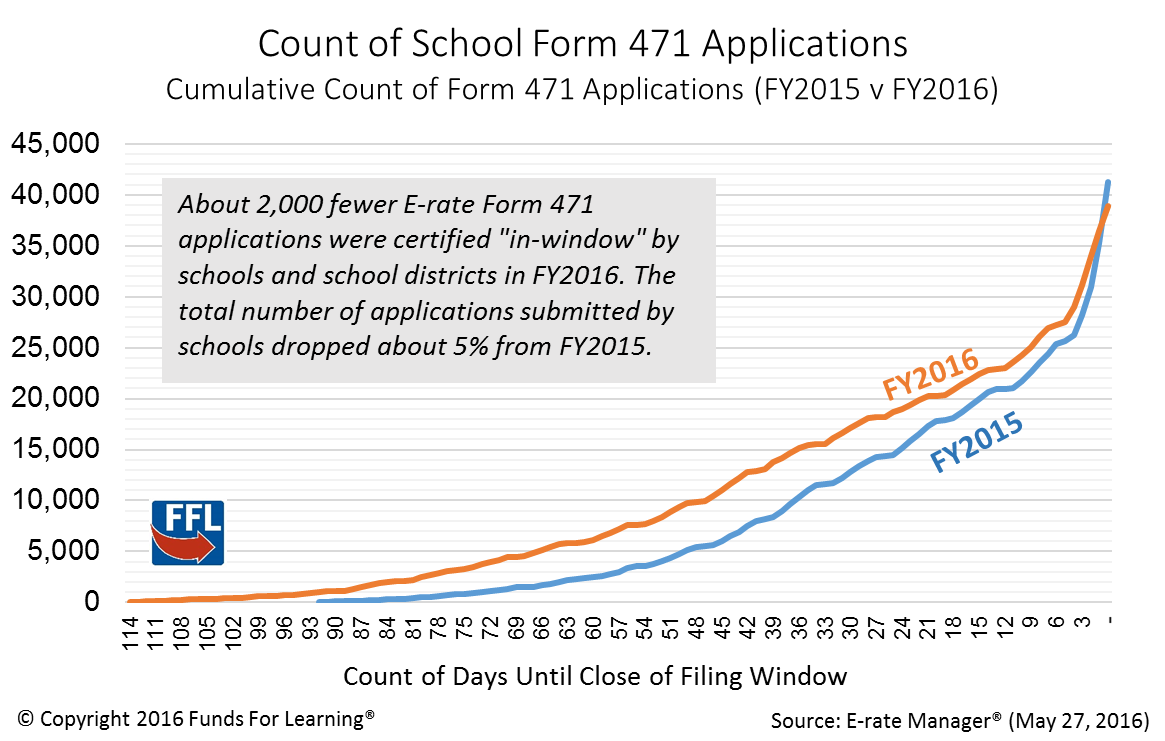 NOTE: This article was updated on May 29, 2016, to reflect the precise count of Form 471s submitted by the close of the FY2016 filing window.