Even while the FY2016 E-rate filing window continues, an important FY2015 milestone has been reached. This past week, USAC authorized payments that brought the total disbursements for the current funding year to more than a billion dollars. This is the quickest USAC has ever reached the billion-dollar disbursement mark. The new record was two months faster than the previous record set in FY2014.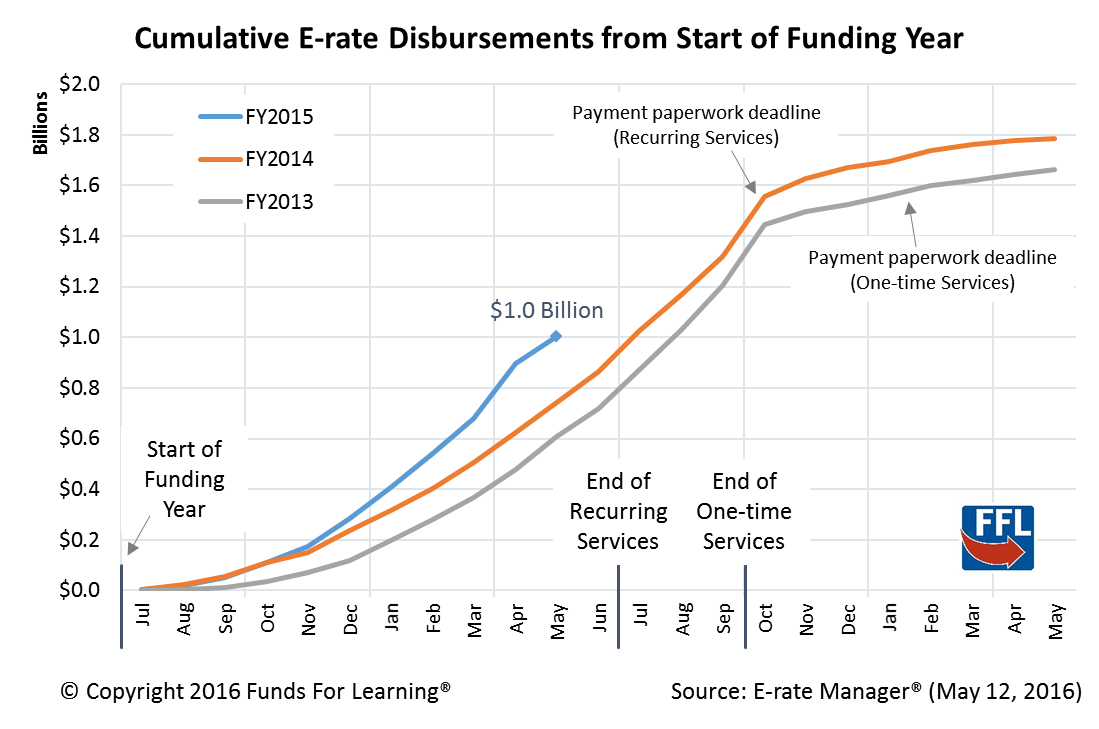 E-rate funding commitments are a precursor to E-rate funding disbursements. After an application is submitted, USAC reviews the funding requests and issues a funding commitment decision letter. These funding commitments are, in effect, the green light for a service to proceed, or for goods to be purchased and installed. After services are delivered, payment paperwork is submitted, and then, after USAC confirms that only approved services were provided, the funds are disbursed.
To date, a total of $3.26 billion has been committed for Funding Year 2015. The payment paperwork deadlines for FY2015 are October 28, 2016, and January 28, 2017, for recurring and non-recurring (one-time) services, respectively. (Generally speaking, the deadline for payment paperwork is 120 days after the end of service.) In order for payments to be processed, an applicant's service provider must have submitted their service provider annual certification (SPAC) form. For FY2015, there are currently 926 vendors without a processed SPAC for whom discounted services have been approved.