On May 2, 2016, the Universal Service Administrative Company (USAC) released their Quarterly Report with projections for the third quarter of 2016. The Schools and Libraries Division (SLD) continues to state that they have $1.9 billion from previous years that can be carried forward into Funding Year 2016 or beyond. The FCC will determine at a later date how to use these unused E-rate funds.
Beginning in 2010, the SLD began the Payment Quality Assurance Program (PQA.) This program calls for reviews of disbursements requested and made. It is, in effect, a mini-audit of transactions. A failure to pass a PQA exam can be triggered by many factors. Some of these are financial, for example not demonstrating proof of payment for services delivered; however, several of the factors are considered by many applicants to be a "gotcha", such as the missing a technology plan approval letter or lack of proof of a public meeting held in 2002 for CIPA compliance. Unfortunately, the report does not distinguish these so-called "improper payments" into categories.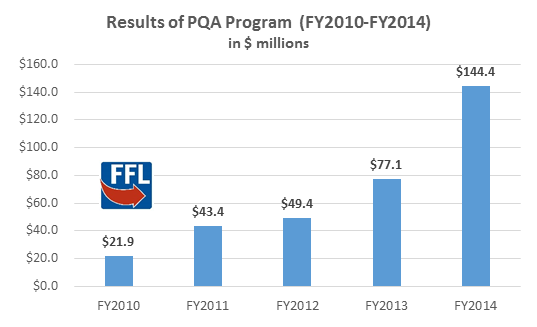 According to the Quarterly Report, the E-rate improper payment rate has increased from 0.94% improper payment rate in 2010 to 6.31% in 2014. It is not clear from the report how many of these dollars were requested but not disbursed.
The Quarterly Report can be viewed here.