The number of Form 470s posted by applicants is higher this year than it has been in since the fall of 2014. As of October 22, 2017, applicants have submitted 1,063 forms. This is more early activity than there was last year, or the year before, and continues a pattern that was first noted
last month
.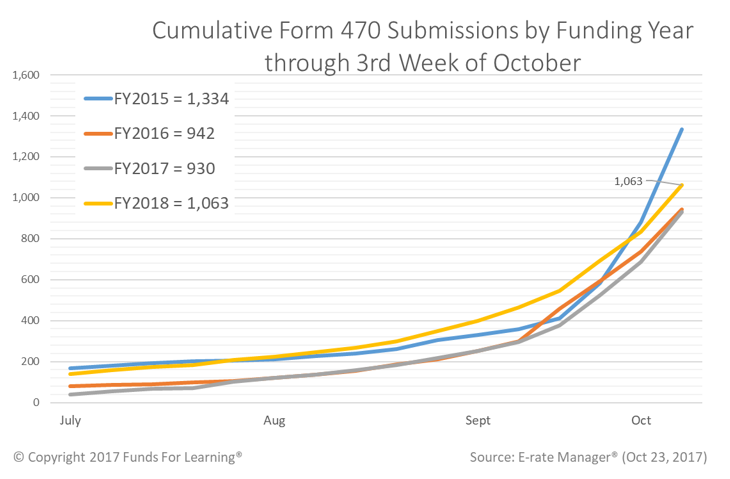 The Form 470 notifies vendors when there are opportunities to submit proposals to schools and libraries. The number of Form 470s posted this fall is an early indicator of what the demand for E-rate discounts may look like in FY2018. Last year, there was a significant decline in the number of Form 470s posted. This drop ultimately manifested itself in a record
low amount
of funding requests in FY2017. Likewise, the increased number of Form 470s this fall may indicate that there will be an increase in E-rate funding requests during the FY2018 filing window next spring.
All applicants are encouraged to prepare and submit their Form 470s , now, in order to prepare for the next E-rate filing season.