After logging
record speed
for funding commitments this past spring, USAC has passed another important milestone: authorizing the disbursement of $1,074,806,603 for Funding Year 2019 between July 1, 2019 and June 30, 2020. This is the highest paid amount since the administration of the program was revamped in 2016 with the launch of the online EPC portal.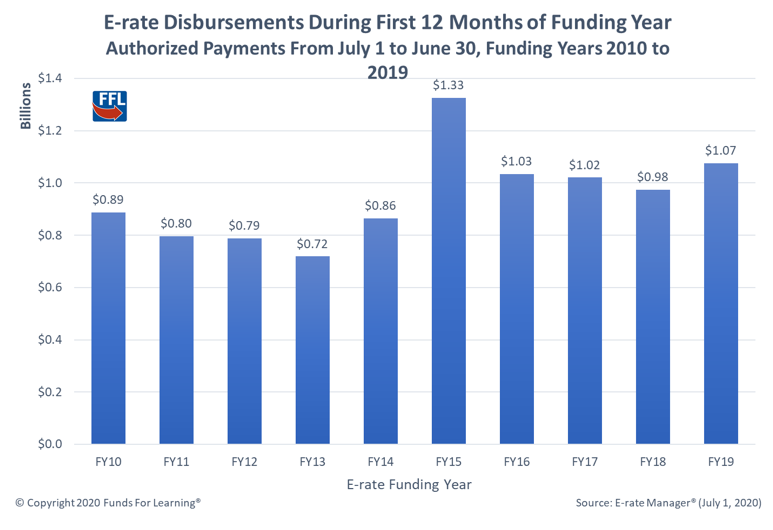 Funding disbursements are important because they represent the actual flow of financial support to schools and libraries. Disbursements typically occur after funds have been committed and services are delivered, with payment paperwork submitted no later than 120 days after service ends. Therefore, funding disbursements lag service delivery dates, and the final payments related to a funding year will stretch on for many months after the year has ended.
Getting funds paid faster to applicants during the funding year enhances the speed at which goods and services are deployed and reduces the financial burden on applicants who seek reimbursements. The following table shows the amount of funds disbursed by quarter for each funding year. For the 12 months following the start of the funding year, FY2019 had $1,074,806,603 authorized for disbursement. This is the second highest amount in the history of the E-rate program.