Applicants nationwide requested $3.1 billion in discounts for Funding Year 2021 services, a five percent increase over FY 2020 requests.  While Category One requested amounts declined for the fourth year in a row, Category Two requests launched FY2021's total requested amount to a four-year high.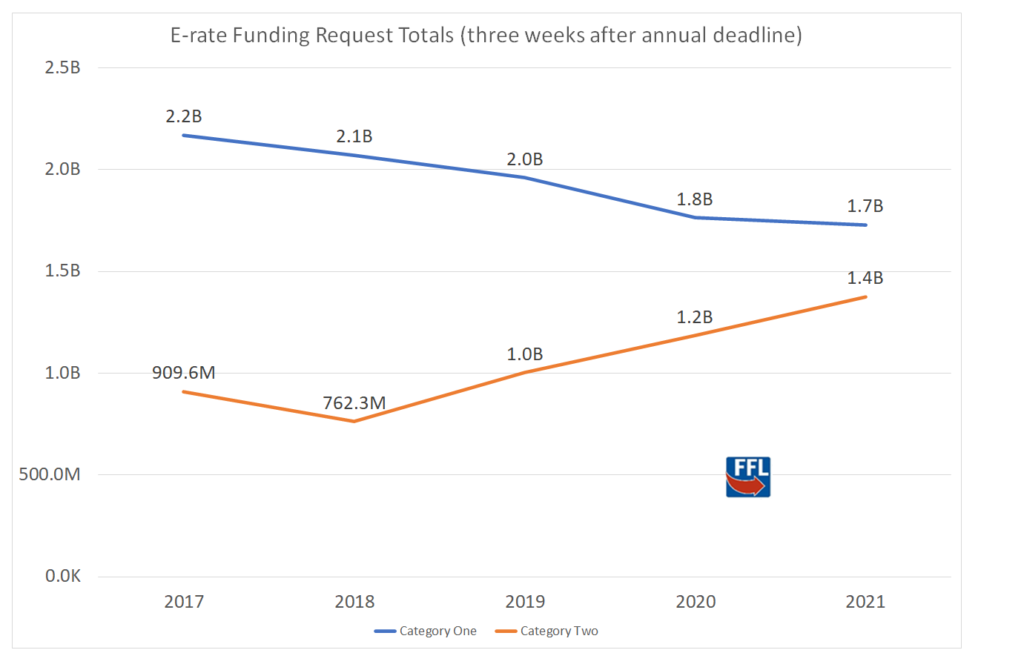 The effects of the FCC's simplification of the Category Two budget calculation from site-specific to system-wide are clear:  the average amount requested per Category Two FRN was up 83% over the previous four years: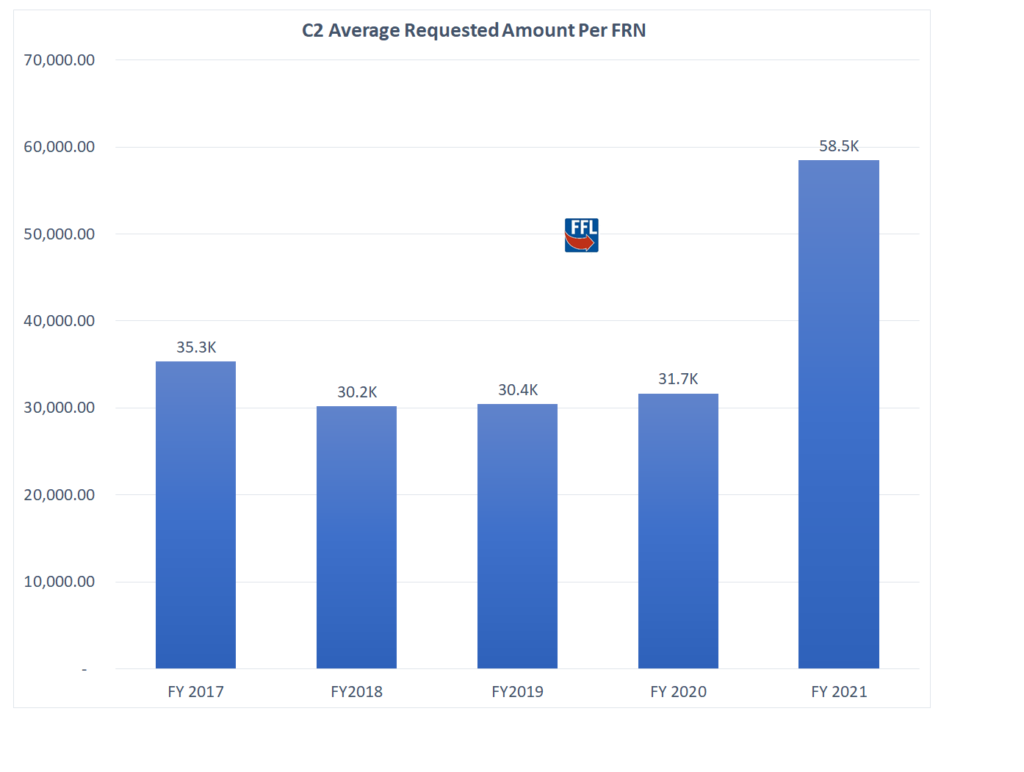 Under the per-site C2 budget calculation rules, many applicants filed "site-specific" funding requests (one FRN per site) for C2 projects in order to more easily keep track of each site's available C2 budget.  System-wide budgets appear to have significantly reduced the need for site-specific FRNs, resulting in significantly fewer data points to monitor for FY2021 projects.