Funds For Learning in conjunction with Institute for Economic Empowerment of Women (IEEW) had the privilege of hosting the 2021 Leadership Development: Moving Forward with Resilience Virtual Forum event. The event took place on November 2nd through November 4th. IEEW runs a leadership development program for women entrepreneurs called PEACE THROUGH BUSINESS®(PTB). The PTB program places successful businesswomen in a mentorship role with entrepreneurs in Rwanda and Afghanistan, helping them develop business plans and improve technical and leadership skills.
During the first day of the 2021 Leadership event, students from Afghan and Rwanda were presented with an opportunity to pitch their business plans to a panel of five judges, with the chance to win cash prizes to invest in their businesses. Of the twenty students that participated in the competition, seven were awarded cash prizes ranging from $1,500 to $5,000.
Day two of the Leadership event brought together different experts who discussed important business topics including Moving your business online, Crisis management, Staff management and leadership as well as Heroic public speaking. The last session, Financial management session took place in day three of the event. Following the Financial management session, leaders from business entities located in different parts on United States shared their inspiring stories and encouraged the graduating students to keep moving forward despite obstacles they might encounter.
The graduating class of 2021 was recognized at the Leadership event and the in-country facilitators from Afghanistan and Rwanda accepted certificates on behalf of the graduates.
Here are some behind the scenes photos of the 2021 Leadership event: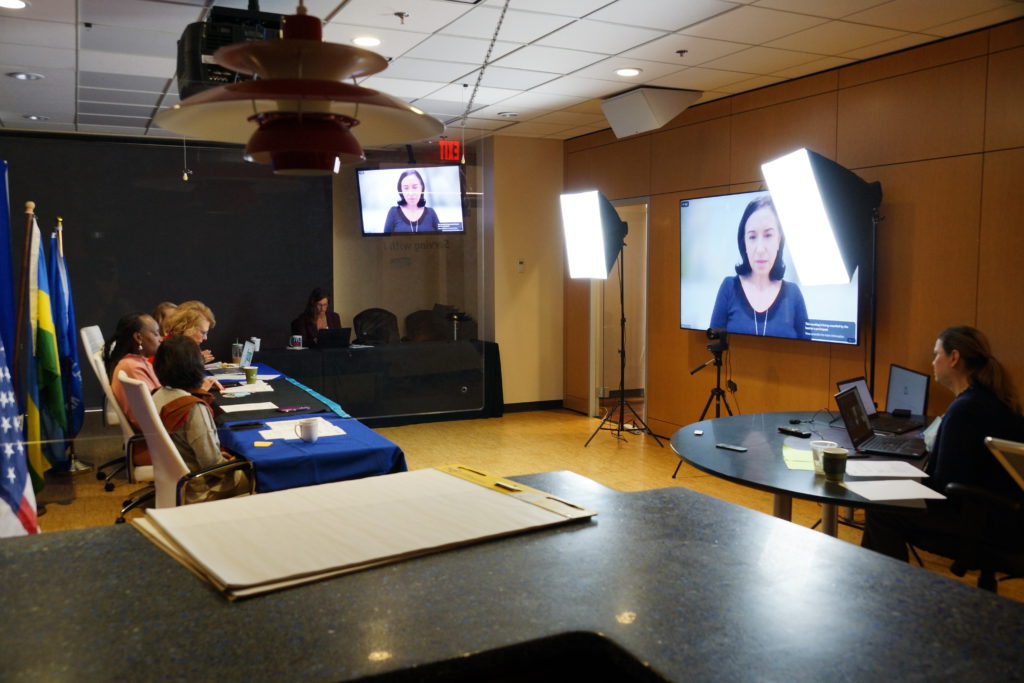 From left: Manizha W., Chantal M. Dr. Terry N., Anna R., and Cathy C.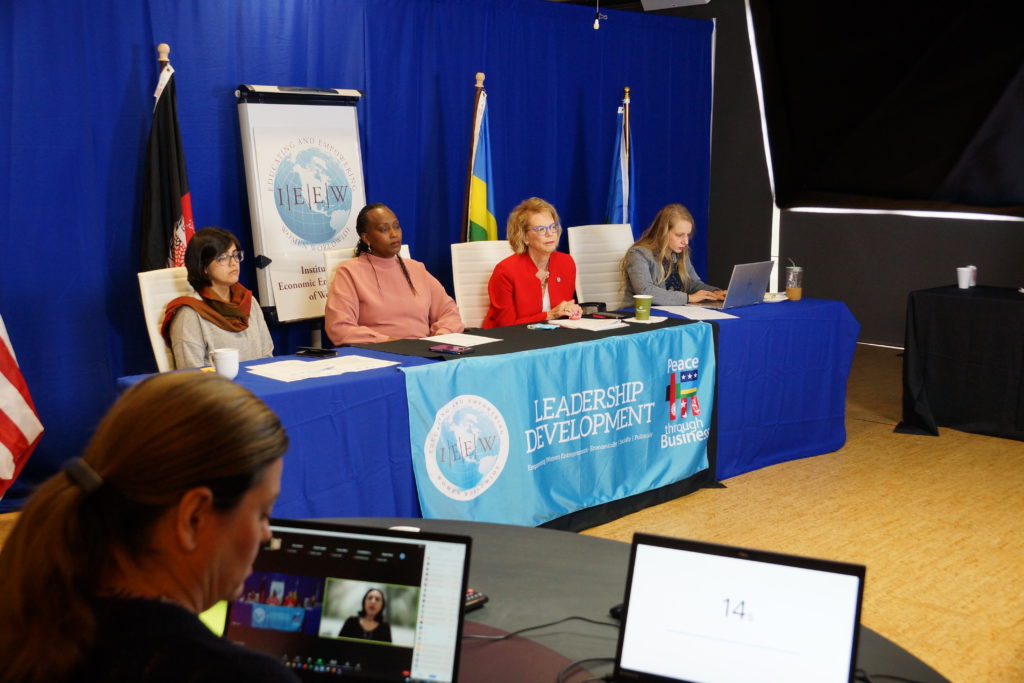 From left: Manizha W., Chantal M. Dr. Terry N., and Anna R.
Foreground: Verlyne J.
From left: Manizha W., Dr. Mamiko R., and Chantal M.