As USAC begins issuing funding commitments for third-window ECF applications, many have wondered where the prioritization threshold may fall for the final round of funding requests.  In all three application windows, applicants nationwide requested approximately $8.5B in ECF support – well in excess of the $7.1B available.
Third-window ECF applications will be prioritized by each applicant's Category One E-rate discount rate, with rural applicants receiving a 5% increase in their discount rate for prioritization purposes.  Here is an estimate of the overall ECF3 demand at each discount prioritization band: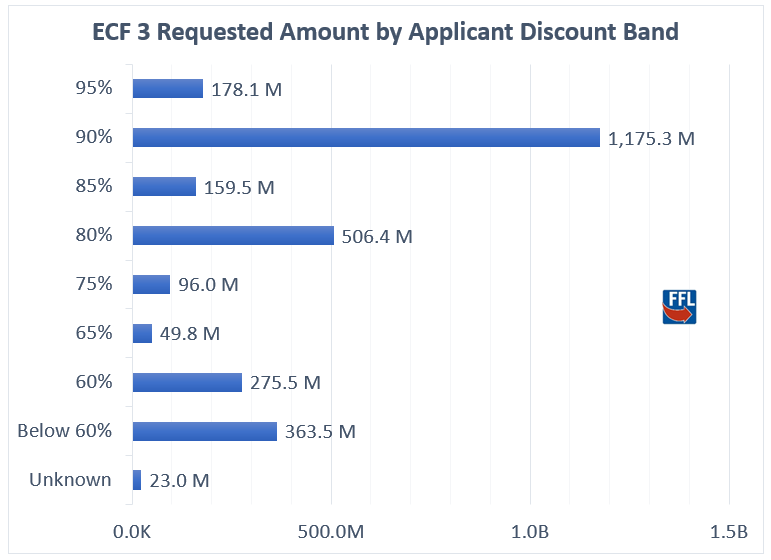 Funds For Learning estimates that as of June 10, 2022, there is approximately $1.825B available for commitment toward ECF3 applications. Based on that amount, it would appear that USAC should be able to fund all ECF3 applications at the 85% discount band and above, with the final threshold falling within (or at) the 80% level. This projection could shift significantly if there are major reductions to previously committed funding requests, or if there are cancellations (or denials) of pending third-window applications.