As of July 31, 2022, E-rate applicants nationwide had certified 256 FCC Forms 470, a 17% increase over FY2022 and the highest number in the same time period since FY2020.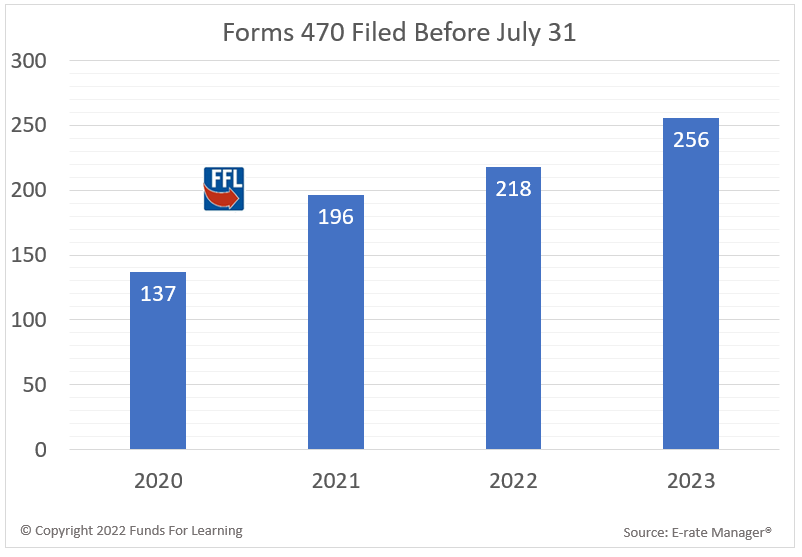 While the majority of early-filed Forms 470 include Category One services, early Forms 470 for Category Two services were almost double those in FY2020, signifying an increase in Forms 470 which seek bids in both categories:
The most successful E-rate applicants have a strategic plan for their funding applications, including a calendar or timeline to ensure that important aspects of the E-rate process are given ample time for completion.  For more information on best practices for your E-rate strategic plan, please join us for our My E-rate Guides webinar on Thursday, August 11 at 11:00 Eastern time. You can register for the event here.