From Funding Year 2016 to 2021, a post-commitment change was requested for approximately 18% of the total E-rate funding requests filed by applicants in each Funding Year.  Post-commitment changes requested could include FCC waivers, USAC appeals, service substitutions, SPIN changes, service delivery deadline extensions, voluntary reductions, and other changes.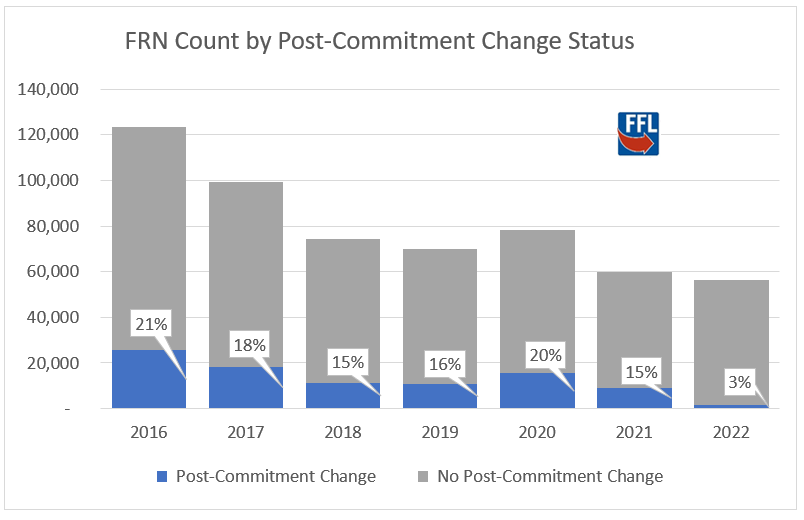 On average, more post-commitment changes are requested for Category Two FRNs than Category One, with nearly 80% of the processed post-commitment change requests in C2 for Funding Year 2021.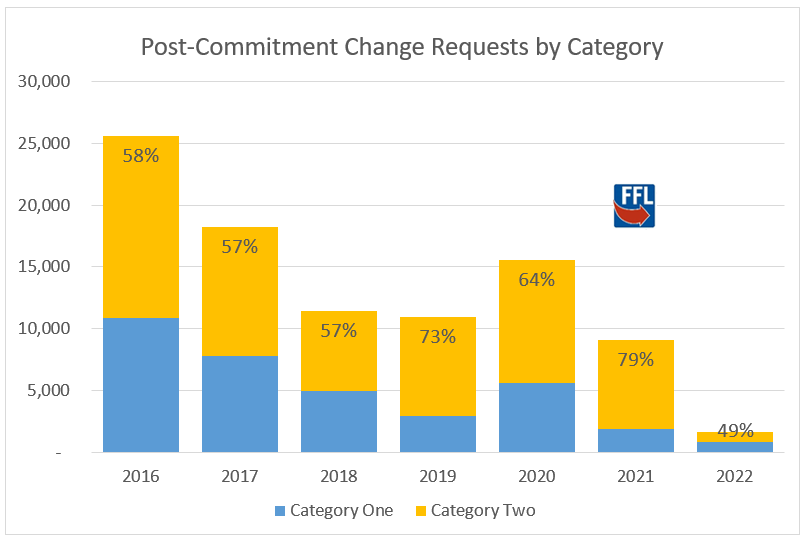 The figures above include any funding request for which USAC issued a Revised Funding Commitment Decision Letter (RFCDL), irrespective of the type of change requested or the outcome of USAC's decision.