Survey questions two and five asked applicants how they would prioritize the use of funding for certain types of services, as well as which E-rate funding categories are most important to their organization.
Part 5 Fast Facts
39% of respondents indicated that they would prioritize Internet access and cloud services over Priority 2 purchases or cellular services.

If forced to choose only one funding category, 42% indicated that they would choose Internet Access.
Questions and Responses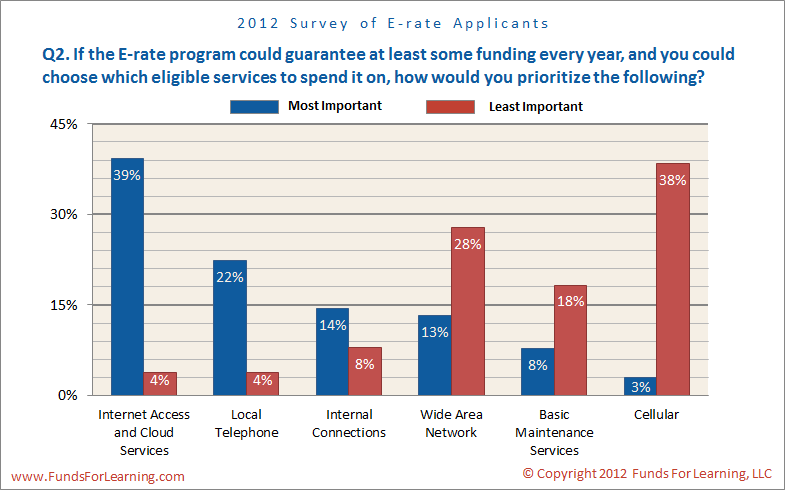 Analysis
It is clear from the survey results that applicants place a high value on funding availability for Internet access services, with approximately 40% of respondents indicating that they would prioritize Internet access over other types of services. The results for questions two and five were very similar between applicants who have received Priority 2 funding within the past few years and those who have not.
While Internet access services are clearly a priority for all applicants, there were interesting variations in the responses to question two between applicants who have only one site and those who have multiple locations: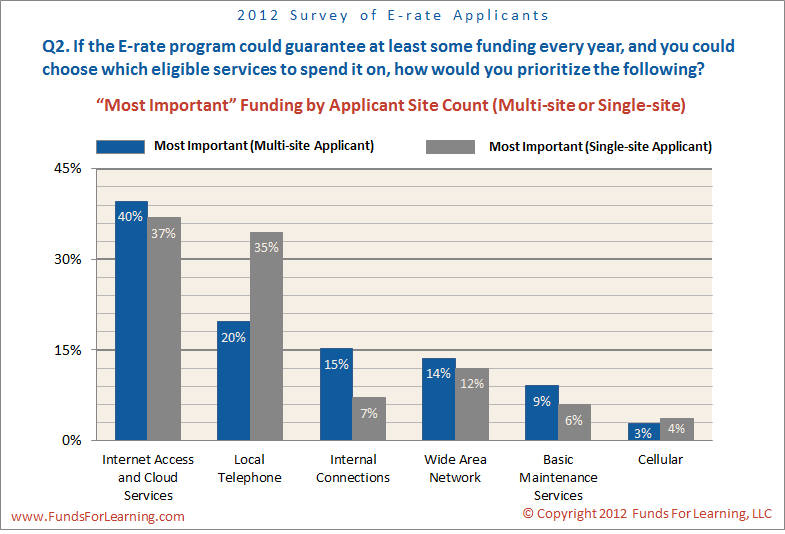 Single-site applicants appear to place a much higher emphasis on local telephone service than multi-site applicants, but multi-site applicants were twice as likely to rank Internal Connections as their highest priority.
Survey Webinar
Funds For Learning will be conducting a free webinar to discuss the survey results in their entirety on Wednesday, August 29 at 2:00 Eastern time.