This is what our Survival Kits look like when we package them up to send to Applicants.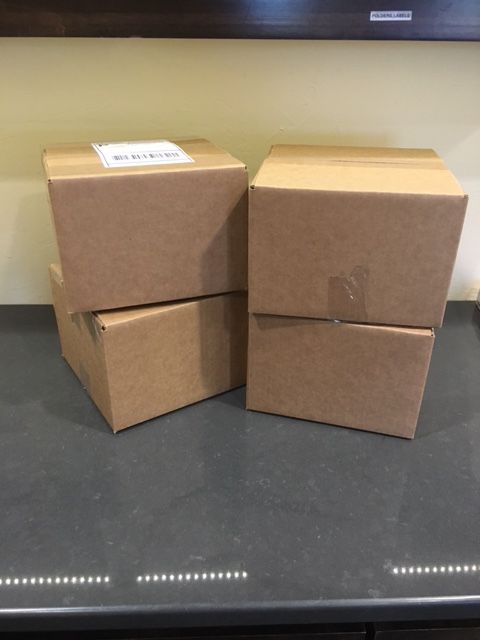 Nicely packaged and neatly taped to ensure a safe delivery. This week we had a kit come back to us with a return to sender sticker attached to the top.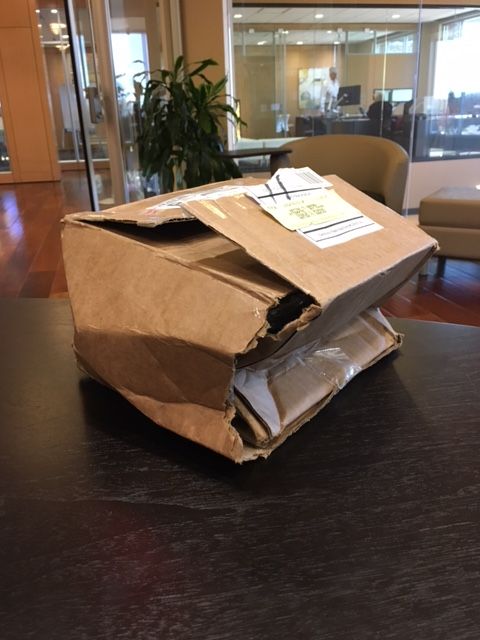 Somehow our pristine cardboard box came back to us looking like someone let out all of their E-rate frustrations on this box. Amazingly, nothing in the kit was broken! This little box had made it across country and back again, suffered major abuse, and everything in the box still managed to make it back in one piece.
Let this be a source of motivation for you as you work through the E-rate process. The process can be frustrating with all of the changes but the end result is worth it. Request your complimentary Survival Kit today and it just might help you survive more than just your E-rate journey!