During the first 10 days of the FY2016 E-rate filing window, 271 applicants submitted a total of $32.9 million in funding requests. A total of 388 individual Form 471 applications were submitted, representing applicants in 42 states and territories, stretching all the way from Alaska to Puerto Rico.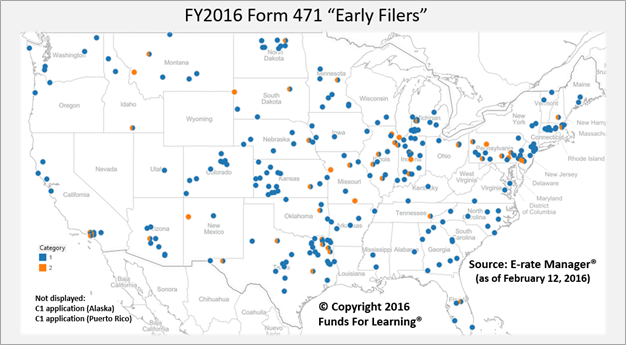 USAC began receiving FY2016 funding requests on February 3 via its new EPC Form 471 portal. More than 25,000 applicants ultimately are expected to file; however, the majority of applications are usually submitted in the last week or two of the filing window. The deadline this year is scheduled for April 29.
USAC has been working very closely with the early users of the new system in an effort to reduce bugs and to enhance EPC's performance before the expected onslaught of applications later this spring. USAC has also released a 98-page "how to" manual that guides applicants through the new Form 471 system. Applicants are encouraged to share their feedback about the new system.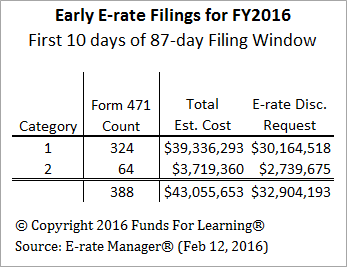 By comparison, the first 10 days of the FY2015 filing window involved 380 applicants who submitted 480 applications for a total of $13.0 million in discounts.