Many schools have not yet submitted their FY2016 E-rate funding requests. Failing to submit an application on time puts thousands of dollars at risk. Those applicants who have not yet applied are encouraged to do so immediately. Please do not wait for next week. Submit your requests now.
*****
Last year, schools submitted 41,238 applications for E-rate support totaling $3.15 billion. I am curious to see what schools end up doing this year. One week out from the May 26 deadline, there have been 29,784 FY2016 applications submitted by schools and school districts. The total school-requested amount stands at $1.62 billion.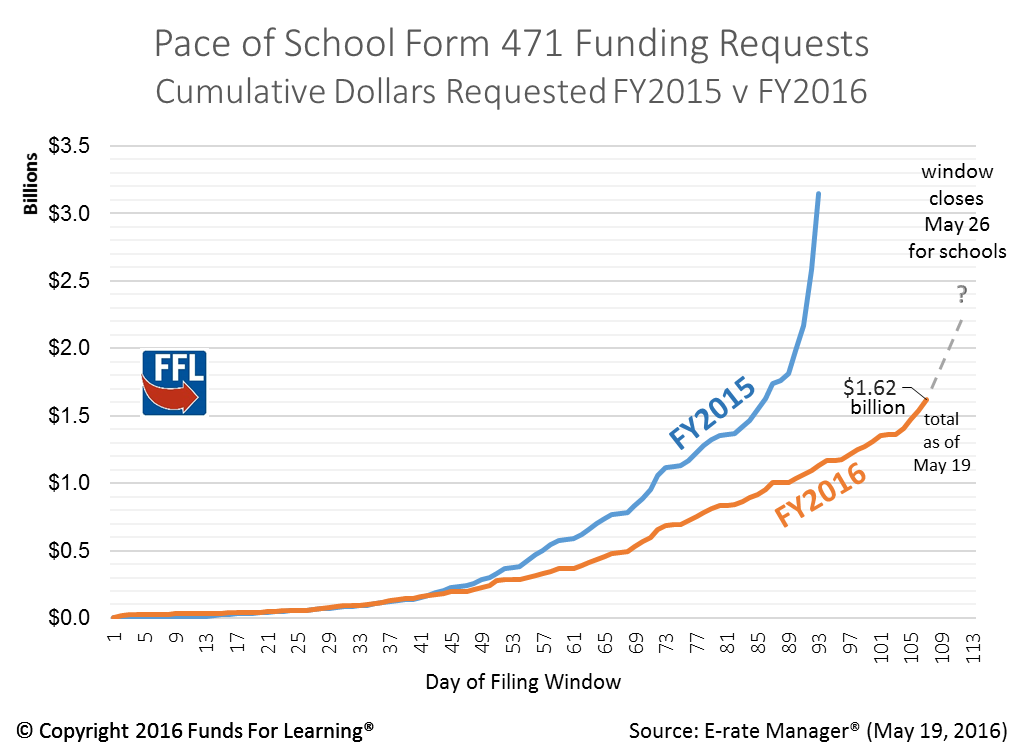 In previous filing windows, there has always been a late surge of applications, with the majority of requests coming in the last week or two. The chart illustrates the dramatic increase that occurred at the end of the 2015 filing window, and we are beginning to see a hint of that same type of power curve now towards the end of May, 2016.
With the many challenges that applicants face using EPC, it remains to be seen how many applications are finally submitted and for what amount. But one thing is clear: for the schools that have not yet completed their Form 471 applications, now is the time to submit.