On May 6, 2016 the FCC's Wireline Competition Bureau announced the E-rate funding cap for FY2016 will be $3.939 billion. This is a $39 million increase over the prior year, with $29 million designated for category one services and the remaining $10 million for category two services.
As illustrated below, FY2015 was the first year that the E-rate funding cap exceeded applicant demand. This drop is most likely the result of 3 factors: (1) a phase-down in support for telephony services, (2) a lower than necessary per student budget cap for Category 2 services; and (3) a decline in applicants participating in the program after it was streamlined.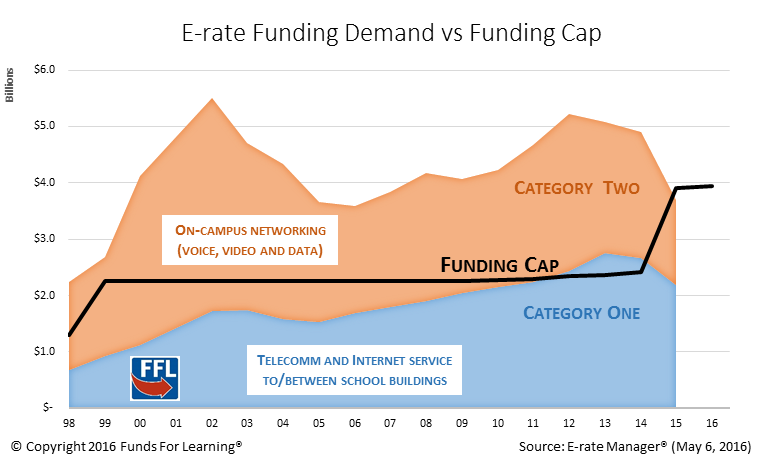 The demand for FY2016 will not be known until all applications are submitted and the filing window closes.
The annual E-rate funding cap is subject to an inflation adjustment. In 2015, as a result of the FCC's E-rate Modernization efforts, the annual funding cap was raised to $3.9 billion. The new FY2016 cap represents a 1% increase from FY 2015.
The FCC FY 2016 Funding Cap announcement can be viewed here.