One-in-five E-rate applicants have a back-up Internet connection, according to a recent nationwide survey. As Internet-based resources have become more central to educational and administrative functions, schools and libraries have begun to realize the importance of making certain that adequate bandwidth is available at all times. More and more, schools and libraries are creating contingency plans to ensure that their students and library patrons are always connected — even if their primary Internet connection is lost for a short time.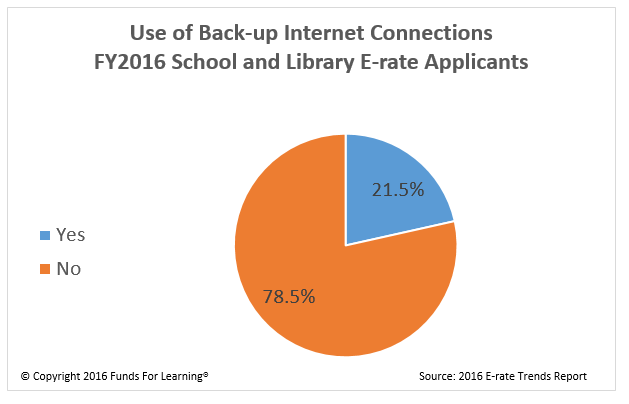 FCC rules currently prohibit applicants from seeking E-rate discounts on these backup connections. Even so, a growing number of applicants are choosing to pay the full price in order to guarantee the internet is available to their students and library patrons.
More than 1,000 respondents took part in the survey. The results are included in the FY2016 E-rate Trends Report which is available in hard copy or electronic form.