USAC is releasing new funding commitments at a pace four times faster than during the same period last year. In the second quarter of 2017, $666 million was committed to applicants. By comparison, only $149 million was committed in the second quarter of 2016.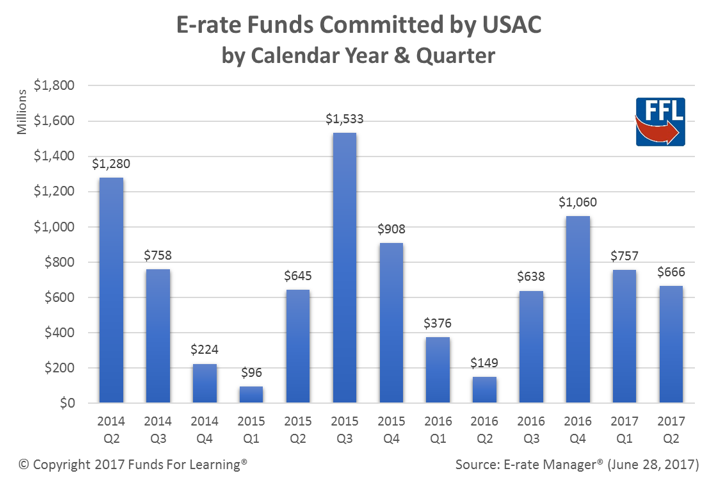 More than half of the funds committed in the second quarter were backlogged Funding Year 2016 requests.
USAC missed its September 1, 2016, deadline to release FY2016 funding commitments; however, in recent months, the pace of FY2016 commitments has increased significantly. As of this week, a total of $2.77 billion has been committed for FY2016 with a total of $242 million in requests still pending.