On August 2, 2017, the Universal Service Administrative Company (USAC) released their Quarterly Report with projections the for fourth quarter of 2017. USAC reported that on May 24, the

FCC released a public notice announcing that they have enough resources to pay for every FY2017 Category One and Category Two request that is eligible and compliant with the rules and regulations. The FCC further directed USAC to carry forward $1.2 billion in unused funds to use for FY2017 to ensure that they have sufficient budget to cover every request.
USAC reported the E-rate program's fourth quarter budget is $28.55 million. This is more than half of the overall USAC budget for the quarter, which is $54.32 million, including High Cost, Low Income, and Rural Health Care. The report also highlighted potentially fundable applications that are still being reviewed by USAC and the FCC. For FY2016 there are 660 potentially fundable applications. Additional fundable applications highlighted: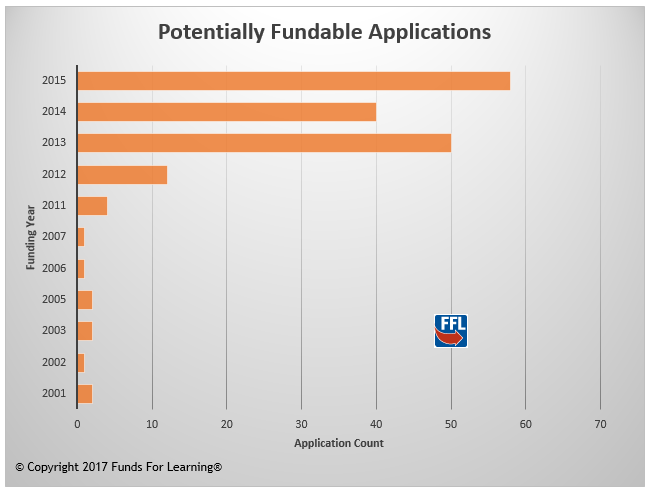 The Fourth Quarter USAC Report can be viewed here.