I like to cook. There's a certain zen to working in the kitchen – chopping vegetables, marinating meats for the grill, trying something new, perfecting something old. I'm a strong believer in the
mise en place
approach to cooking, prepping all ingredients before anything hits the heat and keeping things clean and tidy at each step in the process (I think it indulges my "excessively orderly" tendencies.)
I also like to prepare E-rate applications.1 Much like the contents of any good recipe box,2 there is always a wide variety of applications to prepare. Some are large, have a lot of steps, and produce a dramatic end result. Others use few, simple ingredients but are all about mastering technique. In the end, though, it's always worth it – the personal satisfaction of having completed a task which impacts lives: sustaining them (food) or ensuring robust Internet connectivity for the nation's K-12 students (E-rate.) Plus, at the end of both there's always a reasonable excuse to kick back with the last little bit of the dinner wine.

Still, even things you enjoy can stress you the heck out. Fires, for instance, are always a lurking hazard in the kitchen (and, let's be honest, in E-rate as well.) Sometimes you get halfway through the process and realize you're missing something (turmeric, contract extensions.) Computer crashes, broken eggs, missing documentation, more broken eggs, why can't I find last year's Form 470 number, and WHY DO THESE EGGS KEEP FALLING ON THE FLOOR? My colleagues and family members have learned to keep their distance when I'm cooking.

So if you're like me (ha) and could use a break from it all, we'd love to send you our ninth annual E-rate Survival Kit! It's full of fun goodies that can help you step back, take a deep breath, and then get back to the task at hand. Supplies are limited, so
register
for yours today! You'll have a chef's creation before you know it!
Behind the Scenes Sneak Peek
Bringing the Survival Kits to fruition is an annual journey all its own. Over the years, we have documented a
circus
, a
flight
, and other survival kit creation moments. Below is an inside peek at last week's survival kit packing party.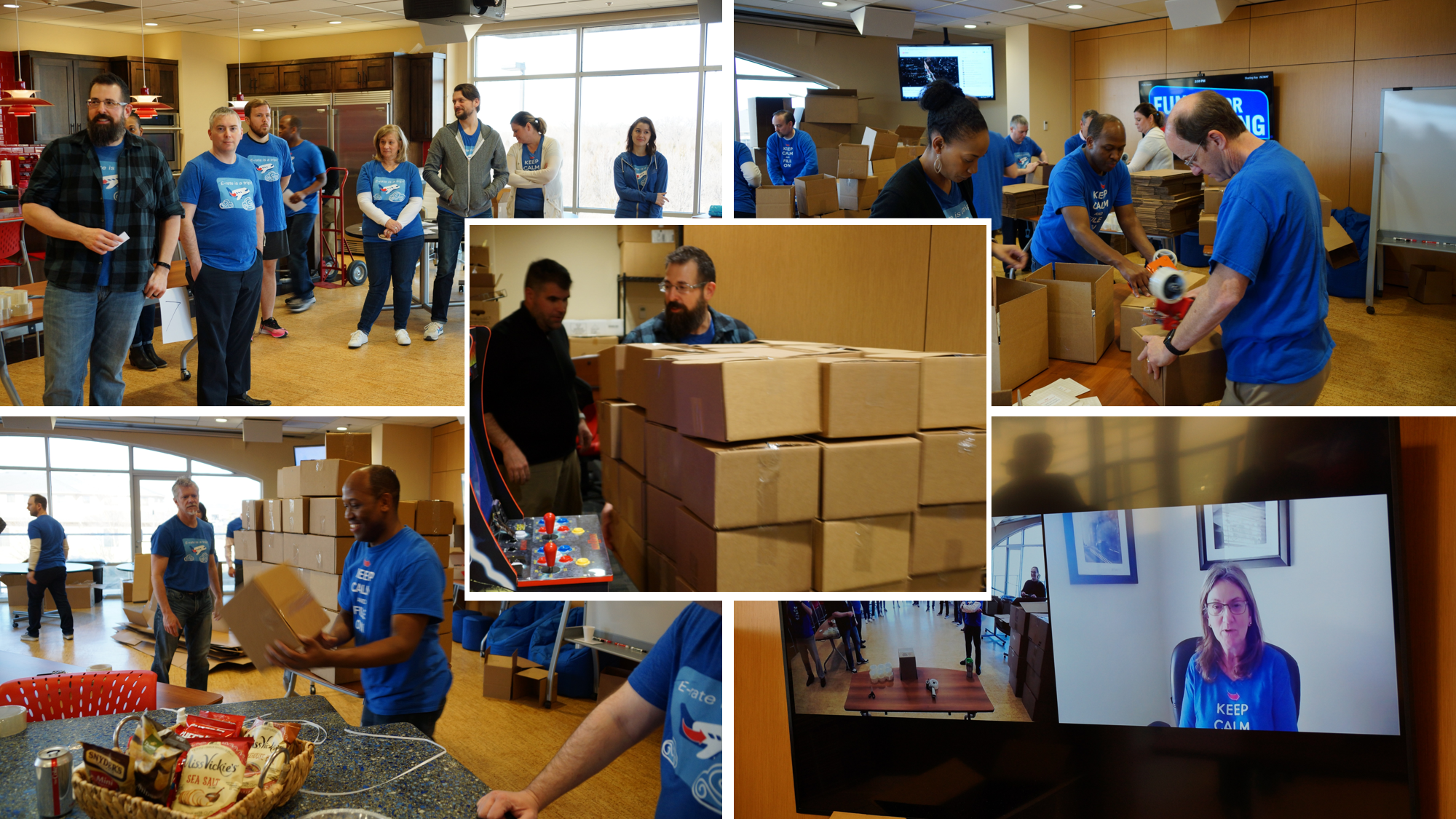 1 Listen, I don't make fun of your things. Leave me alone.
2 iPad