As of July 31, 2020, USAC has issued Funding Year 2020 commitments totaling $1,237,604,008, a three percent increase from Funding Year 2019.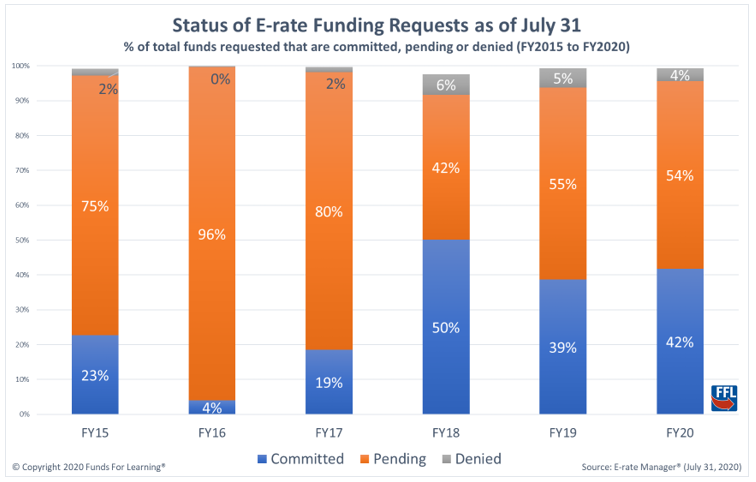 FY2020 commitments as of July 31 include $944.5M in Category One services and $293.1M in Category Two infrastructure. There are approximately 29,800 funding requests (FRNs) still pending for FY2020, representing $1.59M in requested funds.
In July 2014, the FCC's Seventh Report and Order established a target date of September 1 for USAC to issue funding decisions for "workable" funding applications. While the pace of funding commitments was somewhat slow in Funding Years 2015-2017, USAC has shown considerable improvements in pace and consistency since FY2018.