On September 24, 2021, the FCC announced the first ECF funding wave. Over $1.2 billion was committed in the first funding wave of the emergency connectivity fund program to connect over 3.6 million students. According to the FCC analysis, the funding commitment will support 3,081,131 devices and 774,115 broadband connections and help connect over 3.6 million students who, according to their schools, would otherwise lack devices, broadband access, or both.

Fund For Learning's analysis indicates that the first funding wave commitments was comprised of 24 Consortia, 119 Libraries, 141 Library Systems, 746 Schools, and 2,294 School Districts. The highest dollar amount by applicant type was committed to School districts at 24% of the total requested funds followed by 20% for the library systems. Consortia and schools commitments were tied at 14% while libraries saw a 2% commitment.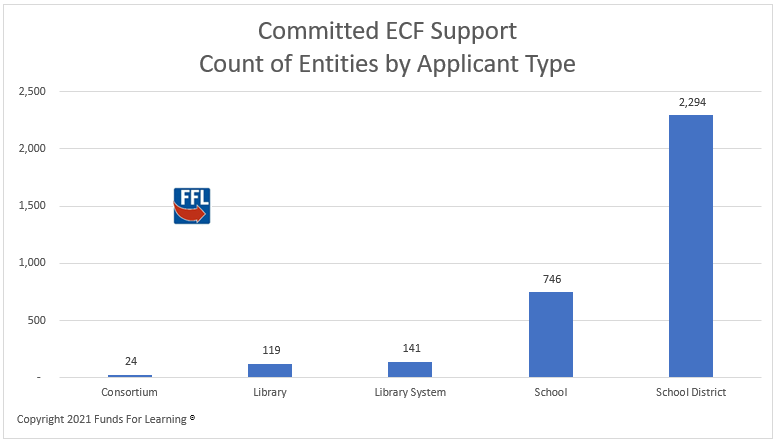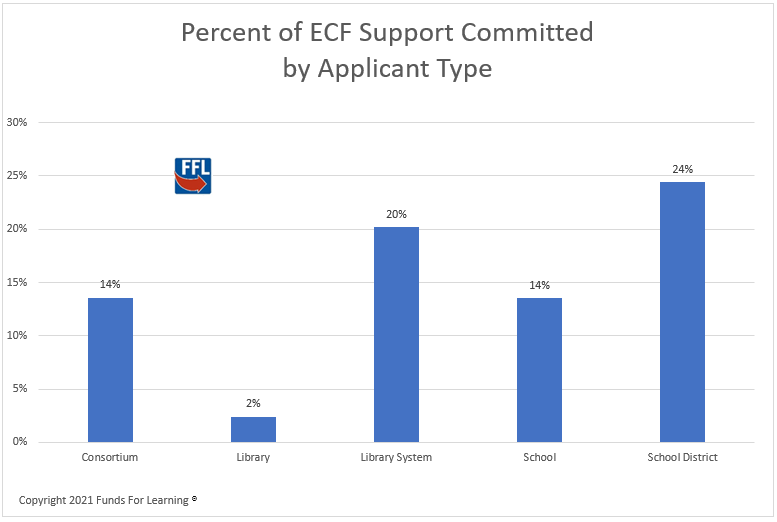 Further analysis indicated a 100% funding commitment of requested ECF support to the Territory of Guam. Hawaii, American Samoa, Northern Mariana Islands, and U.S. Virgin Islands did not receive a funding commitment in the first wave.