On September 24, 2021, the FCC announced the first funding wave of Emergency Connectivity Fund (ECF) program to connect over 3.6 million students. The FCC committed over $1.2 Billion in first ECF funding wave. The funding commitments will provide students, school staff and library patrons in all 50 states and Guam Puerto Rico and the District of Columbia access to the devices and broadband connectivity they need to support their off-campus education needs. Guam saw 100% of requests committed, Puerto Rico had 2%, and District of Columbia had 64% of requests committed.
In a statement Acting Chairwoman Jessica Rosenworcel said, "…This first round of funding in the Emergency Connectivity Fund will help thousands of schools and libraries across the country provide critical online resources to their students, staff and library patrons,…"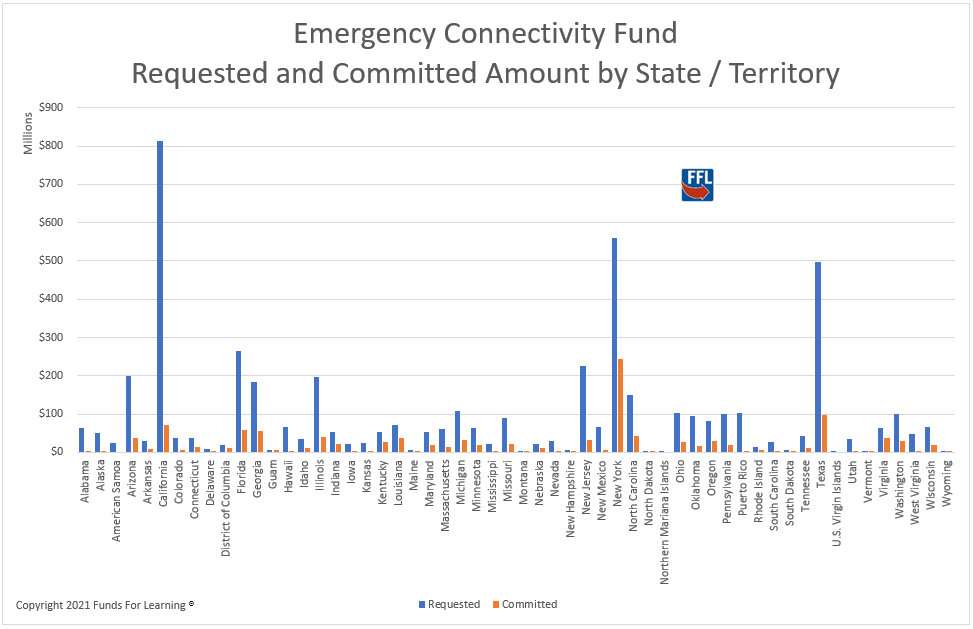 A second application filing window will open on Tuesday, September 28 and close on Wednesday, October 13 and will provide funding for eligible equipment and services received or delivered between July 1, 2021 and June 30, 2022. The FCC has provided guidance on how to best prepare for the upcoming second ECF filing window.
The FCC's news release can be viewed here