Funds For Learning indicated that there were 9,336 applicants who properly submitted applications in the first Emergency Connectivity Fund (ECF) filing window this past summer.
Further analysis shows that there were 44% of E-rate applicants who submitted ECF requests. 50% of them being school districts and 32% of libraries.
Additionally, 1,417 new applicants filed for ECF support and approximately 15% of ECF applicants did not submit FY2021 E-rate applications.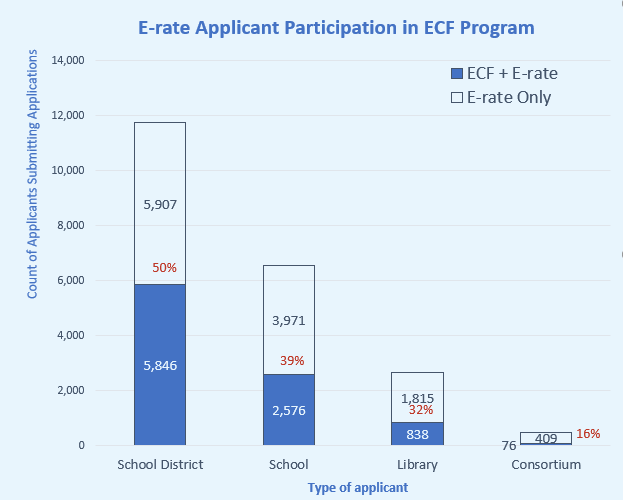 Watch the complete discussion by Funds For Learning CEO, John Harrington, about 44% of E-rate Applicants Submitted ECF in a recently concluded October 6th ECF Webinar.