Schools and libraries nationwide have posted 11,565 requests for competitive bids for E-rate eligible goods and services. Known as the FCC Form 470, the deadline to post requests for proposals is February 22, 2022. That is the last date to start the mandatory 28-day waiting period before signing a contract and submitting a funding request by the March 22, 2022 Form 471 application deadline.
The Form 470 allows applicants to list the types of goods and services for which they are interested in receiving price quotes. Multiple items can be listed on the form, as well as links to other bidding documents. The table below shows the current count of Form 470 line items grouped by product or service type. The top three requests are for switches and routers, wireless access points, and internet services bundled with data transmission.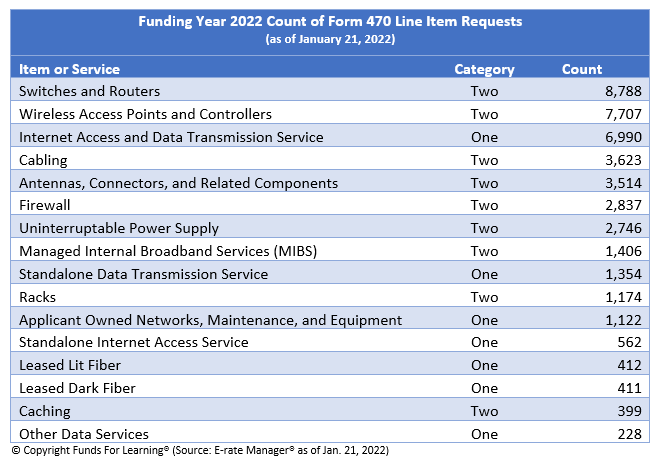 Applicants are encouraged to submit their applications as soon as possible. Historically, early filed applications tend to be more likely to be reviewed and approved in the first few funding waves of each Funding Year.