As of July 21, 2022, USAC had issued more than $5.5B in funding commitments for the Emergency Connectivity Fund. Despite rapid commitments, however, the amount disbursed through the program seems to be lagging, with only $1.4B disbursed so far.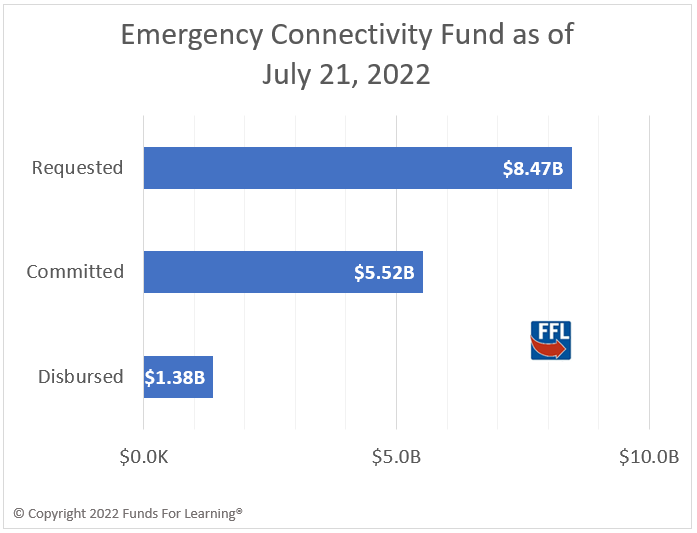 The overwhelming majority of disbursements made so far are for equipment purchases (laptops and tablet computers.) While services (hotspots and other broadband access) represent about 20% of the overall requested amount in the ECF program, only approximately 2% of disbursements made as of July 21 are for services.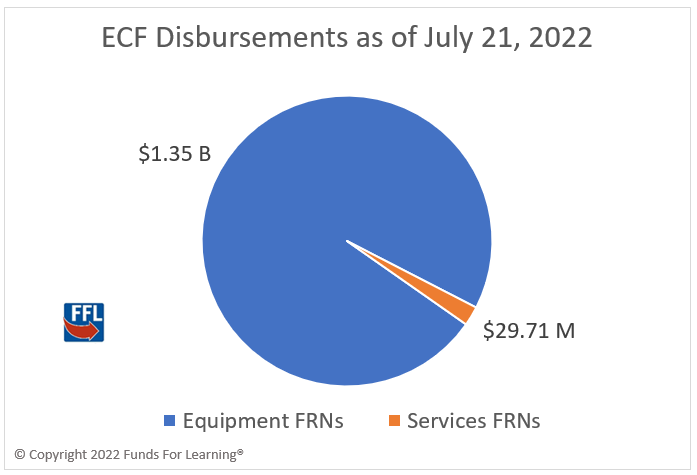 Disbursements are almost a perfect 50/50 split between BEAR (Billed Entity Applicant Reimbursement) and SPI (Service Provider Invoice) payment methods, with SPI method disbursements for equipment representing half of all disbursed funds.