February 27, 2023 is the BEAR and SPI invoice deadline for more than 11,500 funding requests nationwide. As of February 10, there are $177.4M in committed funds that have not yet been disbursed for FRNs which have a 2/27 deadline.
The standard invoice deadline for recurring services is October 28 (120 days from the service delivery deadline of June 30.) A one-time, 120-day invoice deadline extension may be requested for any FRN, so long as the extension is requested prior to the current invoice deadline passing. The extended deadline for recurring services is typically February 25, but because that date falls on a Saturday in 2023, the extended deadline is Monday, February 27.
Of the more than 8,800 funding requests which have a February 27 invoice deadline, one quarter have $0 in disbursements: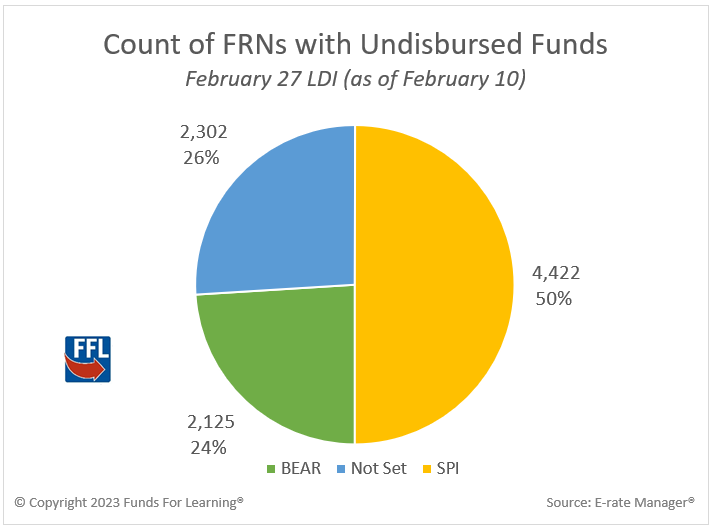 Although only 26% of FRNs have not yet started the invoicing process, those requests represent almost half of the undisbursed funding. Applicants filing BEARs have only 11% of the total undisbursed funds: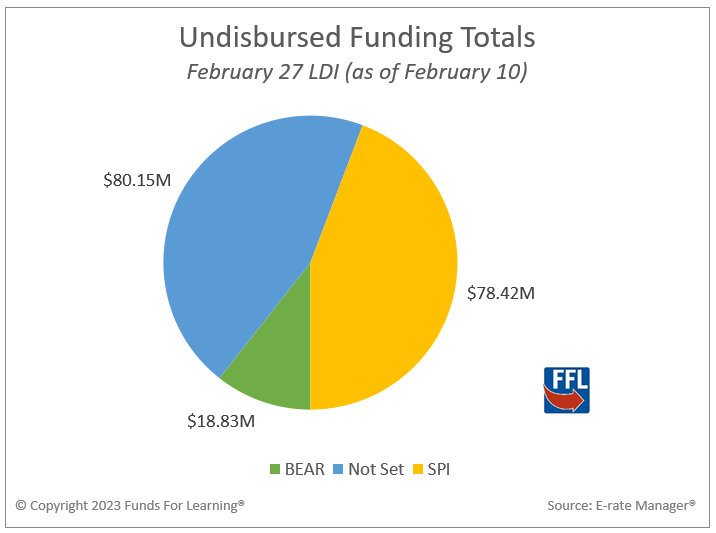 Applicants and service providers are encouraged to complete the invoicing process as soon as possible. Because the February 27 deadline is typically indicative of a one-time invoice deadline extension having already been granted, funds will not be able to be disbursed for invoices filed after the deadline without an FCC waiver.