As of October 28, 2016, E-rate stakeholders have received $2 billion in disbursements for FY2015. This has only happened five times in the E-rate program's history and this is the first time since FY2012. The most funds ever disbursed came in FY2010 as a result of the FCC's Funds For Learning Order.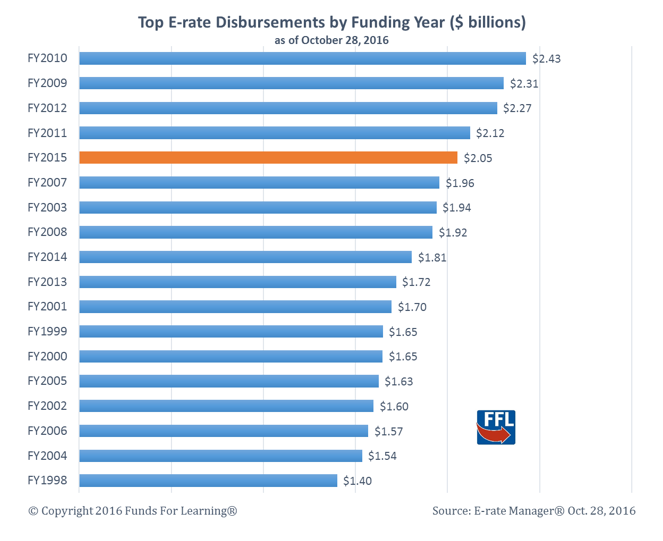 Funds For Learning previously reported on May 13, 2016 that disbursement for FY2015 had reached $1 billion faster than any other funding year. The deadline for stakeholders to submit recurring services reimbursement forms for FY2015 is October 28, 2016 and applicants still have the opportunity to receive additional reimbursements of up to $541 million. If applicants need additional time to submit reimbursement they must request an extension by October 28, 2016.
NOTE: This article was updated on October 28. The chart was added.